In spite of a global financial crisis, the men's soccer clubs around Europe spent an incredible amount of money to sign players in January, and this summer has not been any different.
The summer window set a new record for the Premier League in terms of spending and now that two giants of the game in Cristiano Ronaldo (Al Nassr) and Lionel Messi (Inter Miami) have taken their careers outside of Europe, it falls on some other big names to step up.
Here are grades for all the major summer transfers in the men's game, with each day's moves listed in order of highest fee.
All fees are reported unless confirmed with an asterisk (*).
Sept. 1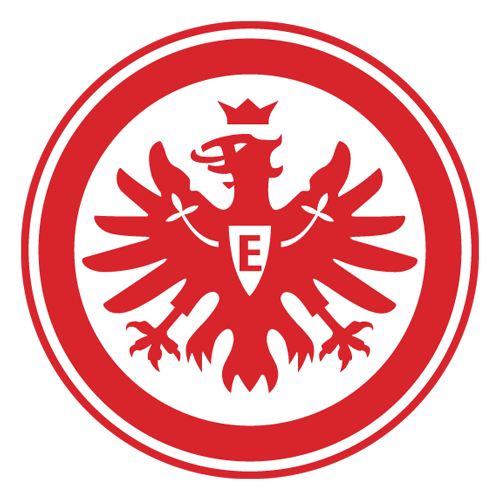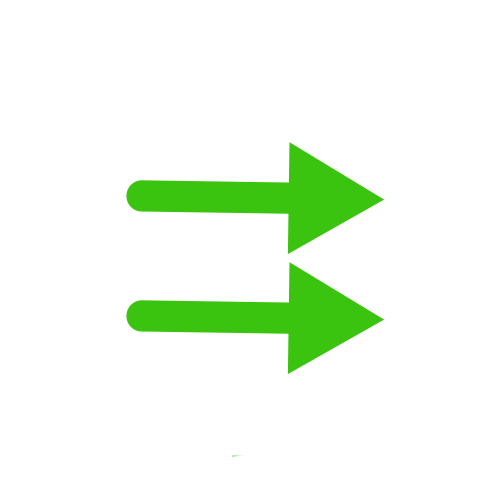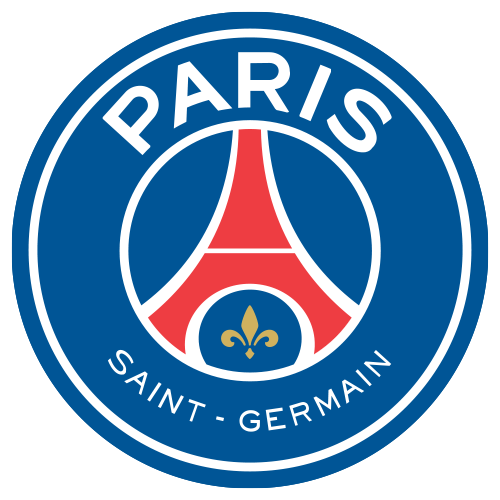 Eintracht: A+
PSG: B
Frankfurt signed the striker for nothing and then picked up an initial €80m (plus €15m in add-ons) for him a year later … That's the definition of good transfer business.
OK, PSG had Lionel Messi, Kylian Mbappe and Neymar up front when he was shining for Nantes in 2021-22, but they have literally paid a heavy price by waiting a year. He should do well, but I'm not sure PSG should be spending that much to sign him.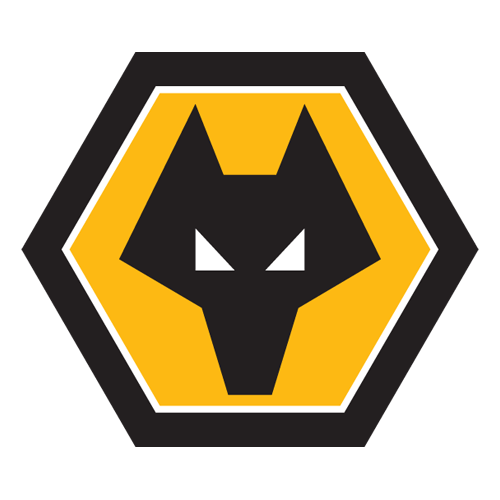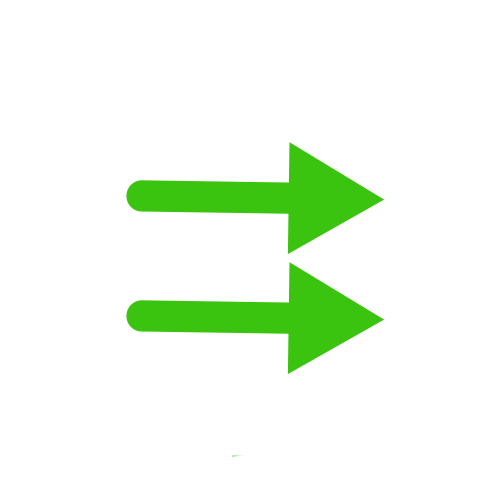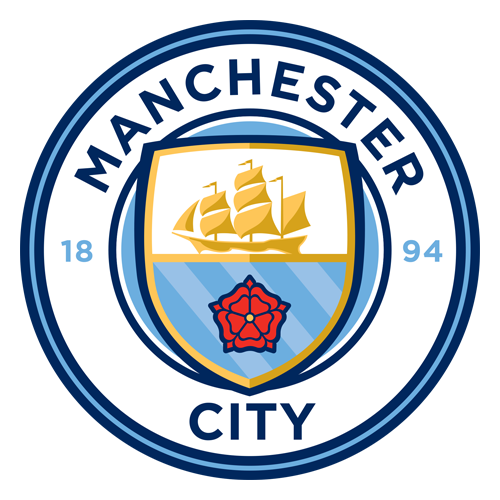 Wolves: D+
Man City: B+
Only a few days after new Wolves boss Gary O'Neil said he fully expected Nunes to remain, was he allowed to leave. A first bid of £47m was rejected; a second of around £53m accepted. And now Wolves have a skeleton squad.
City needed to strengthen their midfield and have signed a quality player. He's 25 and has experience in the Premier League. The only issue for him will be the playing time he gets among City's superstar squad.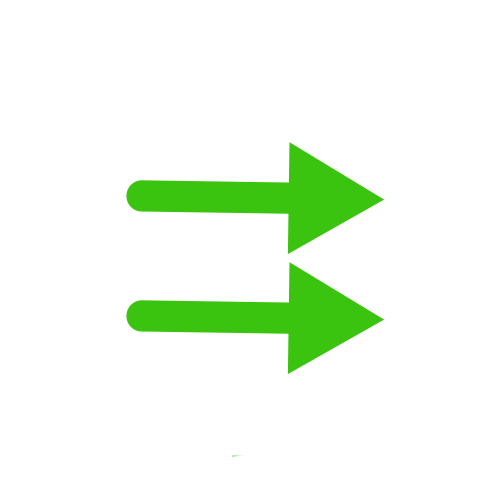 Nottingham Forest: A-
Tottenham: A
Forest wouldn't have wanted to let Johnson go, but they signed him as an eight-year-old so it's all profit. The 22-year-old had outgrown his surroundings and £40m is a decent amount to get.
Tottenham had great success with a Wales winger before (remember Gareth Bale) and Johnson is very highly rated. It's an exciting deal and he should fit in well. He's already shown he can light up the Premier League, so will only get better.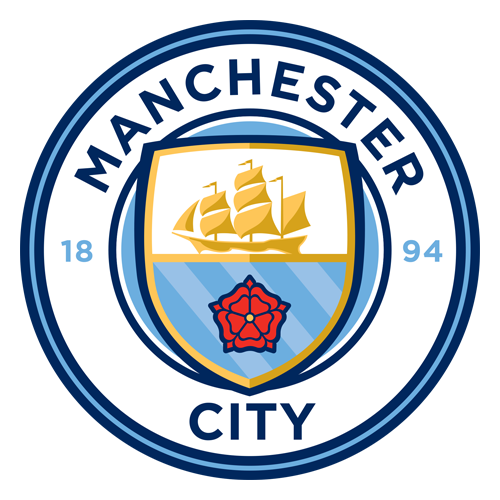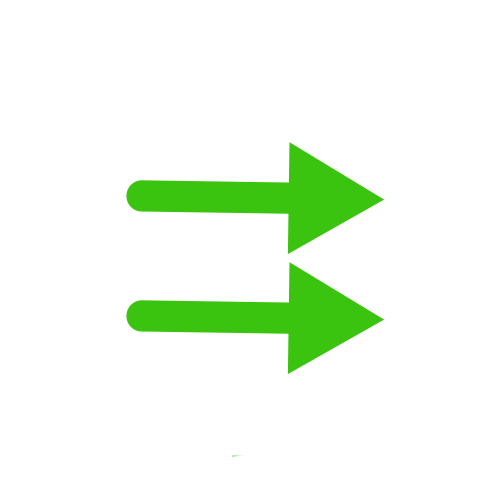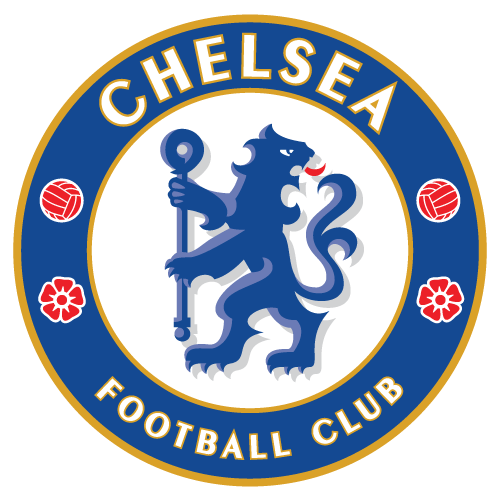 Man City: B+
Chelsea: C+
City are blessed with plenty of attacking talent and Palmer had just started to show his skills in the first team. But as soon as Jeremy Doku arrived, he may have decided his days were numbered. A fee of £40m, plus £2.5m in add-ons, is a lot to get for a player who has less than 45 senior career games under his belt.
I realise Chelsea are signing all the best young players around and working out how they'll play together later, but is the 21-year-old worth near the £47m fee they paid to land Raheem Sterling? Of course not. Palmer is a top talent, but it's hard to see how he'll break into the first XI any more than he would have at City. And they've got him on a seven-year deal too.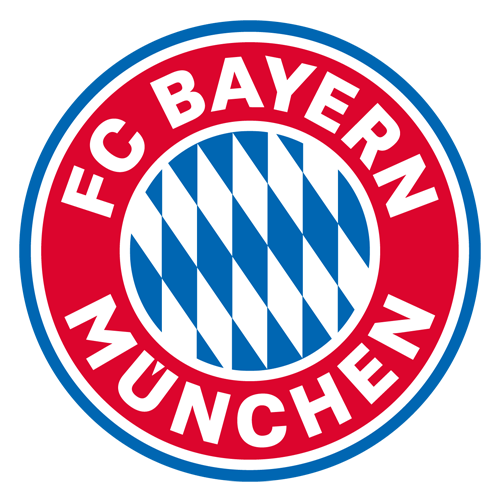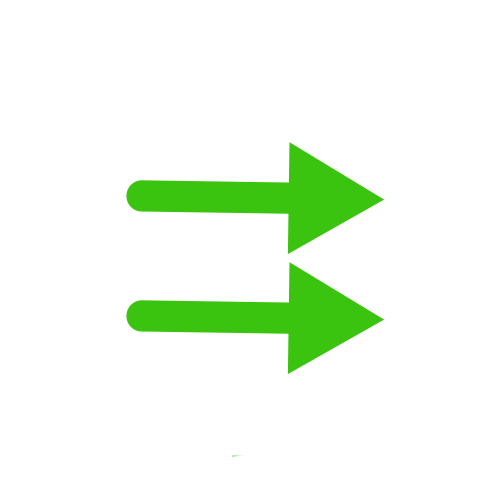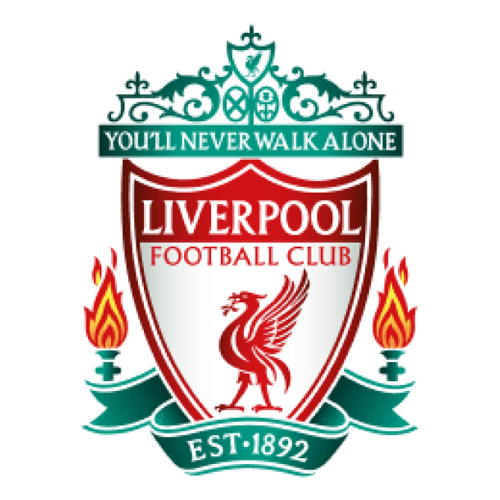 Bayern: A-
Liverpool: B-
Having spent €18m to sign him from Ajax last summer, Bayern made a quick profit and doubled their money. A midfielder with a lot of potential, Gravenberch hasn't hit the heights expected, so it's understandable they listened to a big offer.
With a host of midfielders leaving Liverpool in recent weeks, the club needed to strengthen and it all felt a bit panicked at the end of the window. The Reds were certainly forced to pay more than they should have, but the 21-year-old has a high ceiling if he can settle in England.
How will Amrabat fit in at Manchester United?
Rob Dawson explains how Sofyan Amrabat will fit in to Erik ten Hag's plans at Manchester United.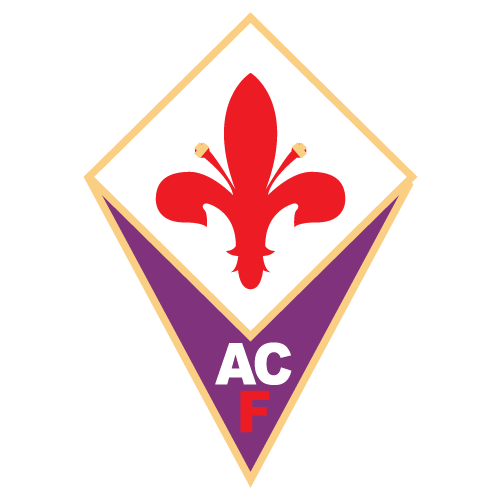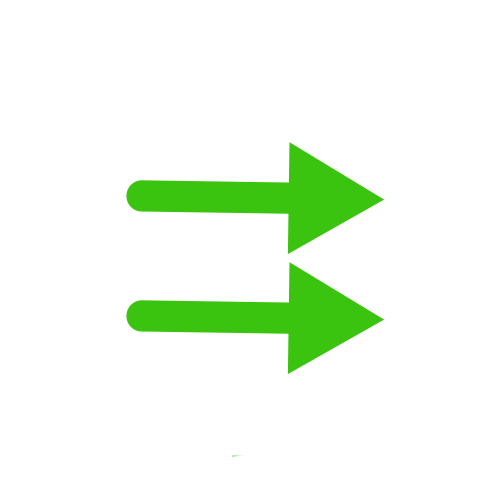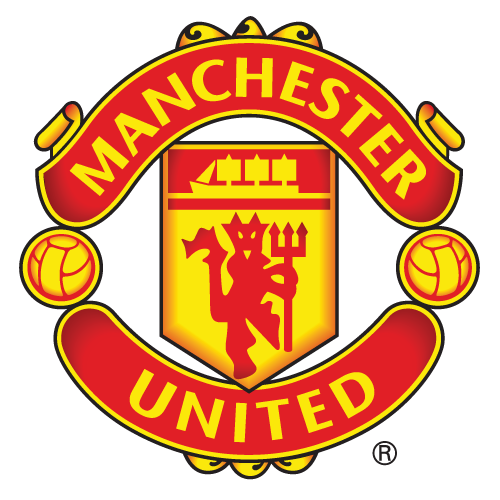 Fiorentina: D+
Man United: A
Why have Fiorentina let him go on loan? After his incredible performances for Morocco at the World Cup, this was the perfect time to get top dollar for his transfer. Clubs might have baulked at the demands, but a loan isn't what the Italian side really wanted, even if it's for a €10m fee and then a €20m (plus €5m add-ons) option next year.
United have got themselves a bargain and don't need to worry if it doesn't work out. On paper, the combative midfielder is exactly the type of player than should thrive in the Premier League and will strengthen Erik ten Hag's side a lot.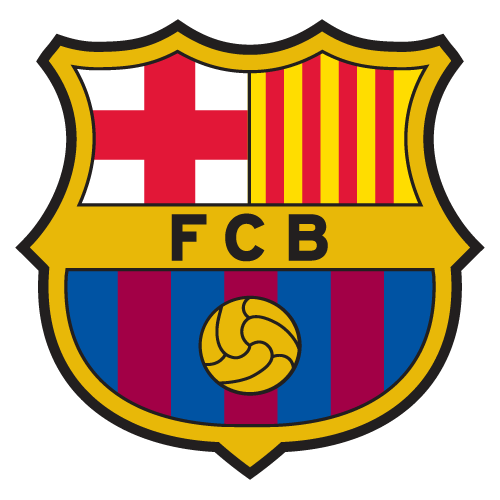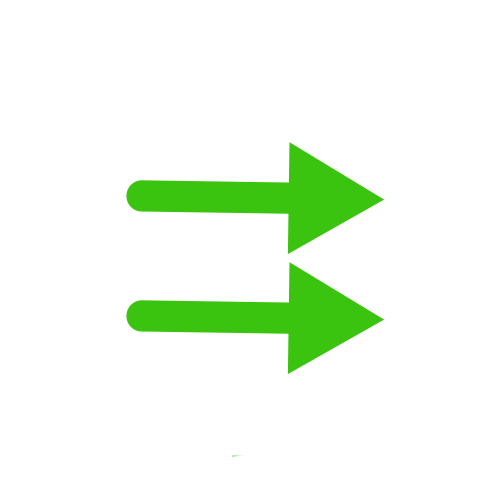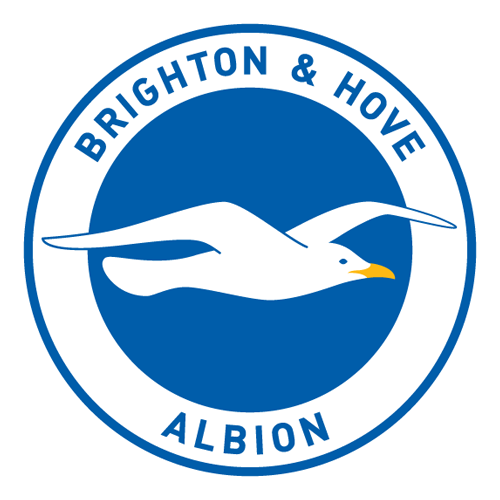 Barcelona: C
Brighton: A
For a club that lauds their academy more than most, Barca seem to have given up on Ansu pretty quickly. He's suffered from injury issues, but he can potentially become a world-class player and a loan came out of the blue a bit.
How do Brighton do it? Well, by showing they are good destination for young players and qualifying for Europe. They should be able to get the best out of one of the world's most exciting young players if they can keep him fit.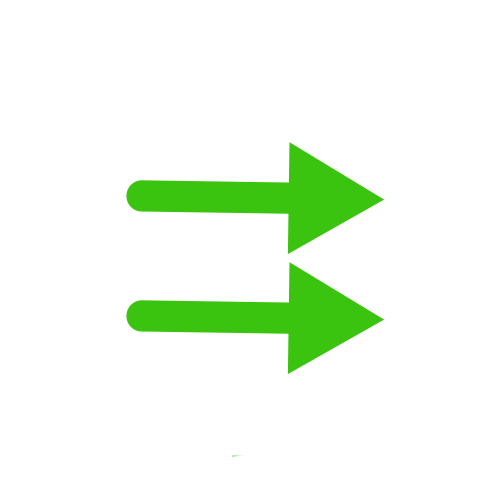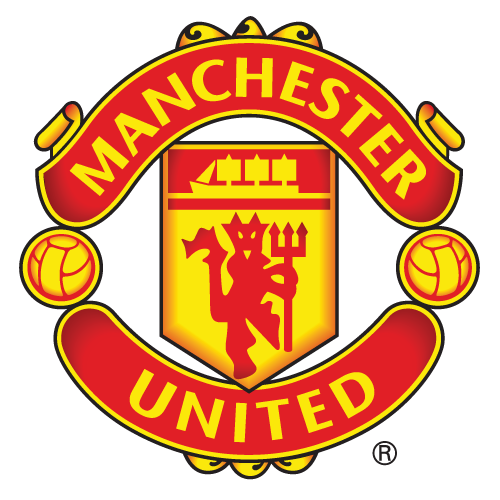 Tottenham: C-
Man United: C
What are Tottenham gaining by sending him to a rival on loan? If he plays well, their hopes of finishing in the top four could be hurt. If he doesn't, they just have to deal with him in a year's time. He's out of favour under Ange Postecoglou, after spending last year on loan at Atletico Madrid, but surely a better option was out there.
United got a bit desperate to sign a left-back once Luke Shaw and Tyrell Malacia were injured, but signing Reguilon on loan was a bit of a shock. If he's not good enough to play for Tottenham, is he good enough for United?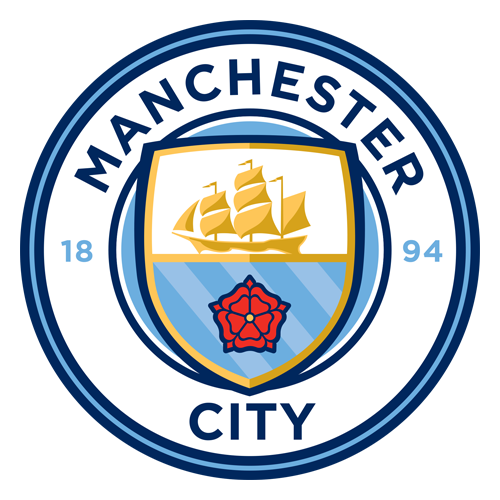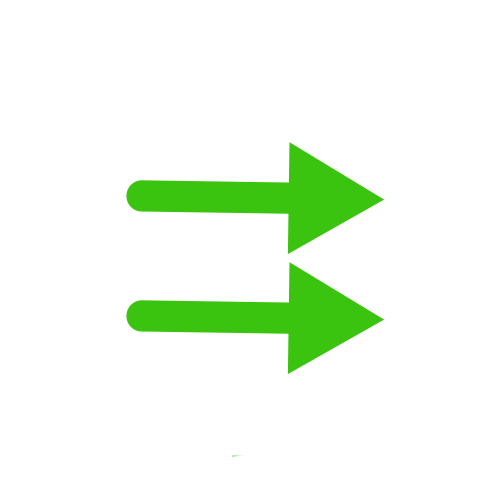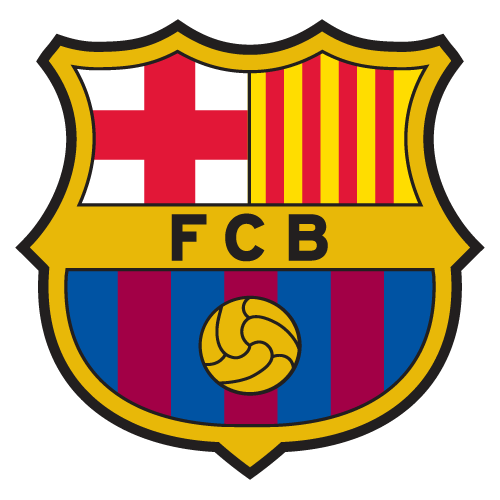 Man City: D-
Barcelona: A
City really need to stop sending one of the world's best full-backs out on loan. The €60m they want for a permanent deal has dropped from €80m in January and they should realise Barca are unlikely to pay it. Much like Bayern didn't.
Cancelo is a quality right-back to strengthen the Barca side, without the worry of a permanent deal to mess up their finances. In a year, the Spanish club will likely just send him back to City, and by then the 29-year-old's contract will be another year closer to expiry in 2027.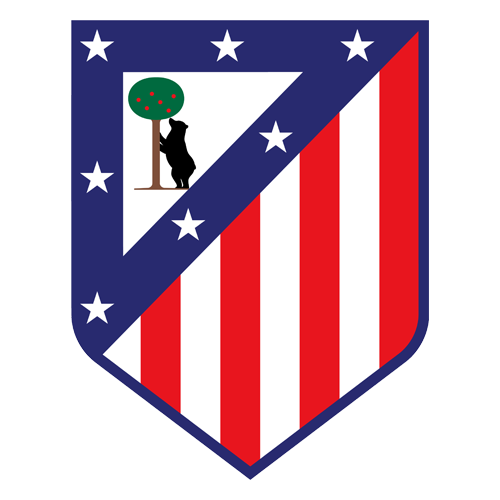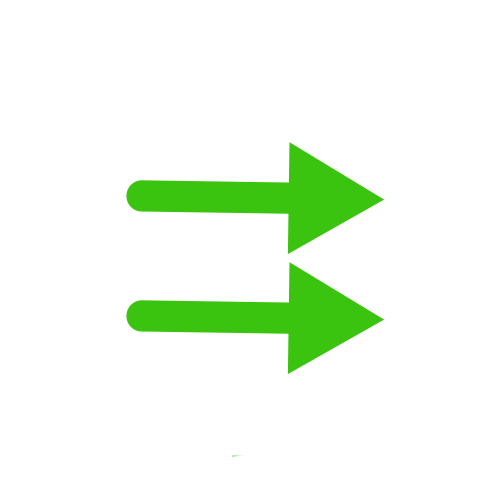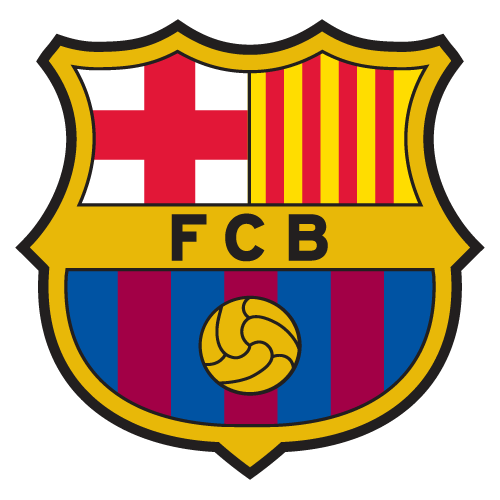 Atletico: D
Barcelona: B
Atletico spent €126m to sign the forward in 2019, but he has been shut out of the first team after falling out with coach Diego Simeone. A loan to Chelsea last season was a decent option, but now they've loaned him to a rival. Atletico need to find him a permanent home.
Barca opted to loan Felix instead of keeping faith with Ansu Fati. The Portugal forward has got the potential and certainly fits the club's style of play, but he has a lot to prove and has not been in the best form of late.
Aug. 31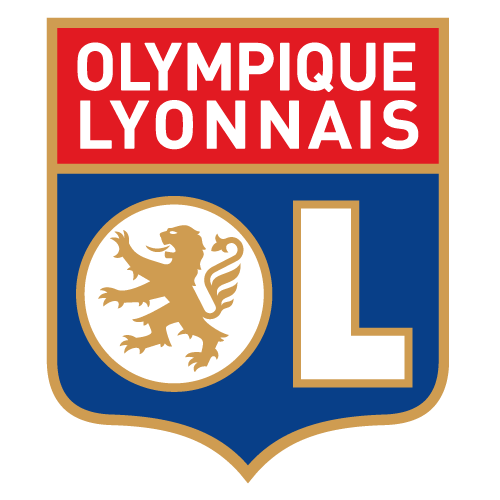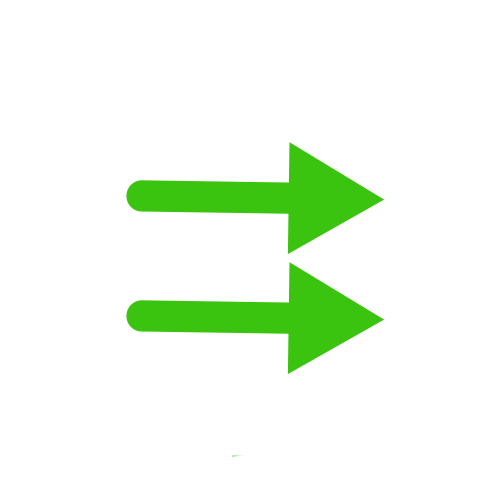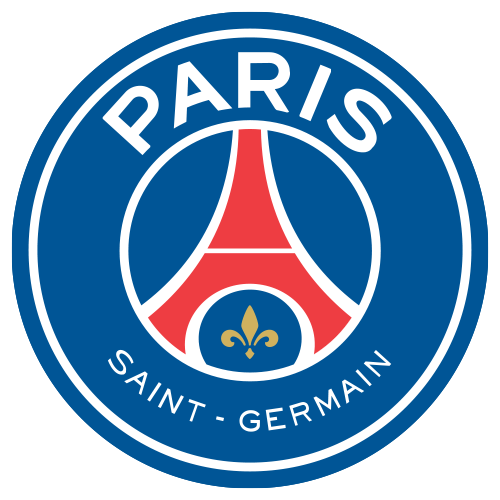 Lyon: A
PSG: B
Barcola only made his first-team debut for Lyon in November 2021 and his rapid rise has seen his transfer value skyrocket. Lyon are used to moving on their stars for big money and although they are strengthening a rival in Ligue 1, they'll accept it as good business for a player who has only one season behind him.
PSG are spending big on potential now Lionel Messi and Neymar have departed and the 20-year-old has bags of it. Versatile and quick, Barcola should complement the club's attacking lineup well, though he may not get as much game time as he would have if he had stayed at Lyon.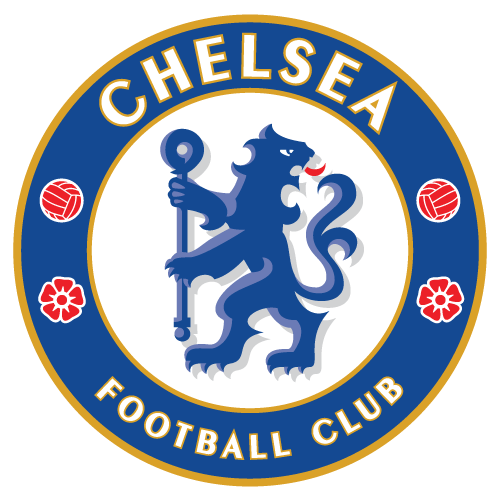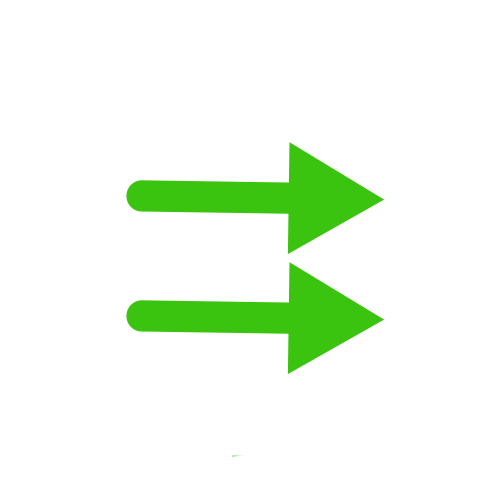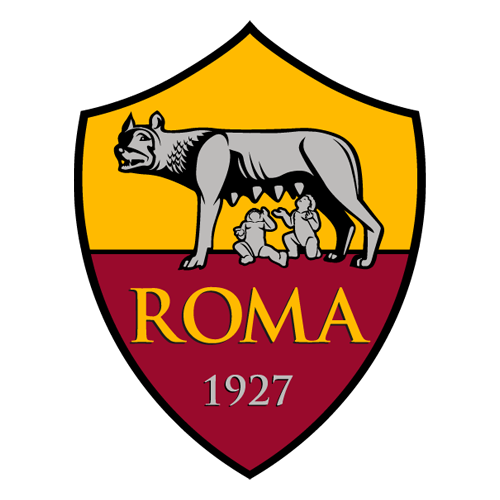 Chelsea: D
Roma: B-
That €115m move from Inter Milan in 2021 is looking worse and worse. Another year, another loan. Lukaku's move will net a €9m loan fee, but Chelsea really need to cut their losses and move him on permanently.
Roma know that the Belgian striker can perform in Serie A, plus there's no obligation to sign him permanently in the deal. Lukaku's former boss Jose Mourinho might get the best out of him, but it's still a bit of a gamble.
Gomez: Monaco know what they're getting with Folarin Balogun
Herculez Gomez reacts to Folarin Balogun's potential move from Arsenal to Monaco in Ligue 1.
Aug. 30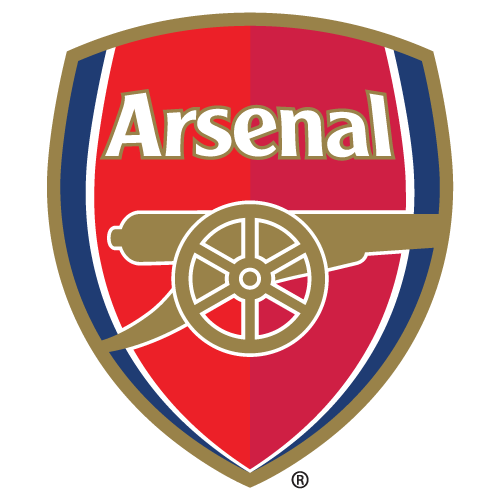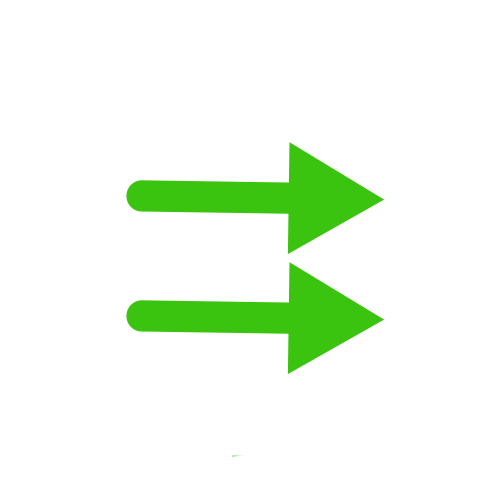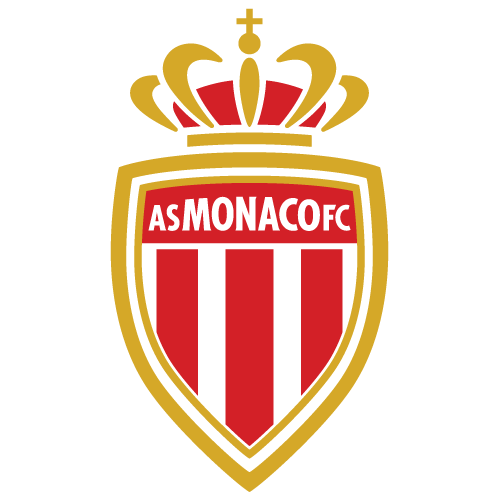 Arsenal: B+
Monaco: B
Two goals in 10 appearances for Arsenal's senior team and an initial €30m fee plus €10m in add-ons … not bad. His loan spell at Reims last season where he scored 22 goals in 39 games made this happen.
Monaco know that the United States international can score in Ligue 1 and the move seems a good fit for him, given he wasn't going to play at the Emirates. It's a lot of money to pay for a player with only one good season behind him, but at 22 he can develop.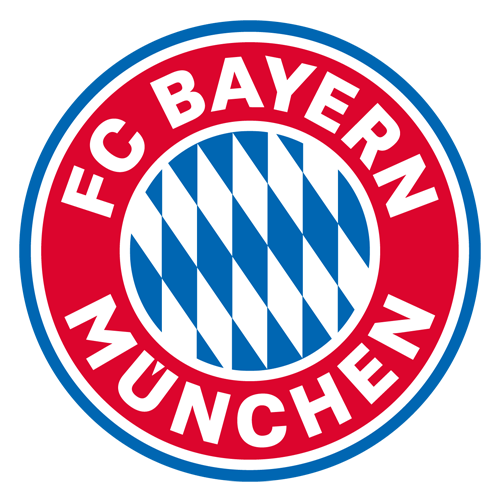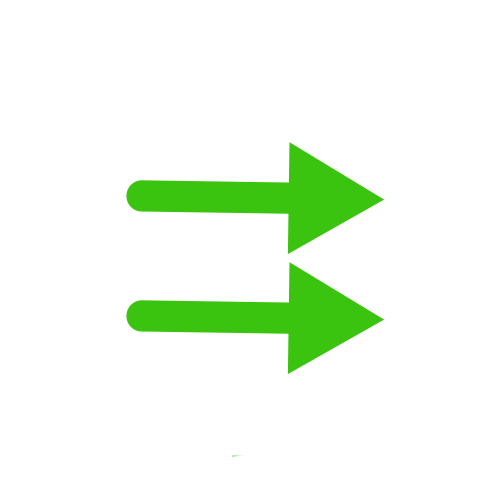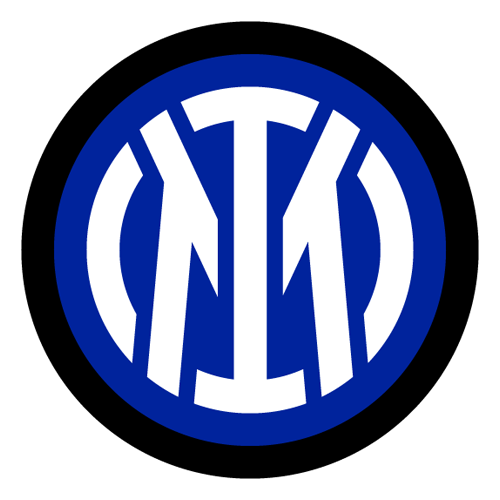 Bayern: C+
Inter Milan: B
A €35m arrival from Stuttgart in 2019, Pavard will leave for around the same fee four years later. Financially, Bayern have done well, but they didn't want to lose the defender so have to lose marks.
Inter can consider this a decent deal as Pavard is 27 years old, versatile and will certainly strengthen their defence. He should settle well in Italy.
Aug. 26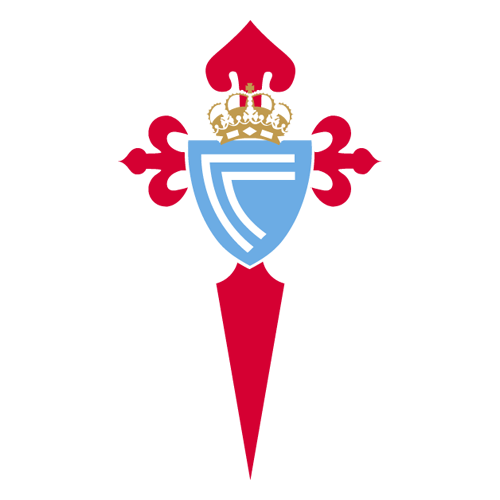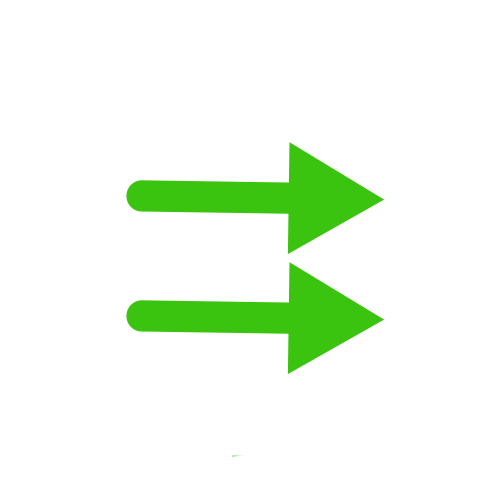 Celta Vigo: D
Al-Ahli: A
A €40m release clause in the contract of one of Europe's most sought-after young talents scuppered Celta's hopes of getting any more money. But at least it's all profit.
A statement move. The first young superstar to pick Saudi Arabia over a transfer inside Europe. Napoli missed out and the 21-year-old will earn five times more than the Italian club were willing to offer him per year. A sign of the times, but personally, the midfielder might regret it in a few years.
What Manchester City will get in Jérémy Doku
Julien Laurens lays out the strengths and weaknesses in Jérémy Doku's game.
Aug. 25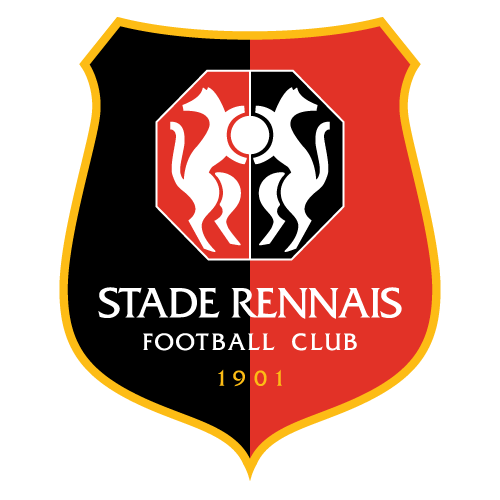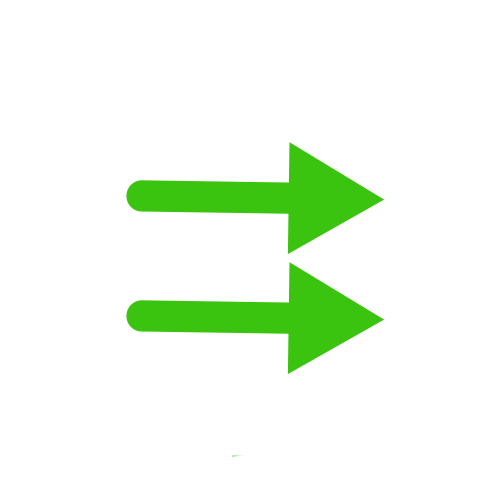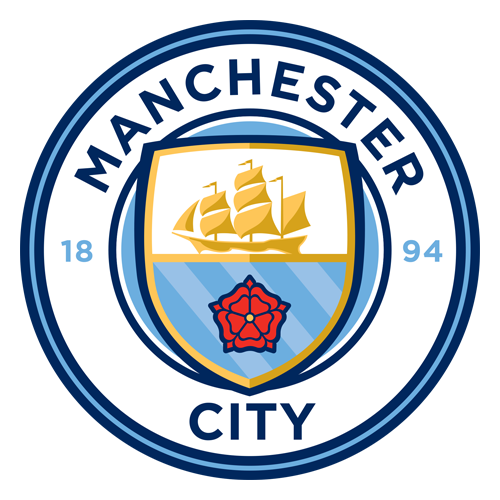 Rennes: B-
Man City: B
It's impossible to dispute that Rennes have done well to develop an exciting young talent and get a big fee, but they will struggle to fill the hole left by Doku as they look to build on another fourth-place finish in Ligue 1 last season, especially as he was just beginning to add goals to his game, too.
Doku has the potential to bring something different to the City attack with his pace and trickery, but is that what Pep Guardiola wants? Let's see how long the young Belgian's individuality will light up the Premier League before he gets coached into becoming just another cog in the City machine.
Aug. 20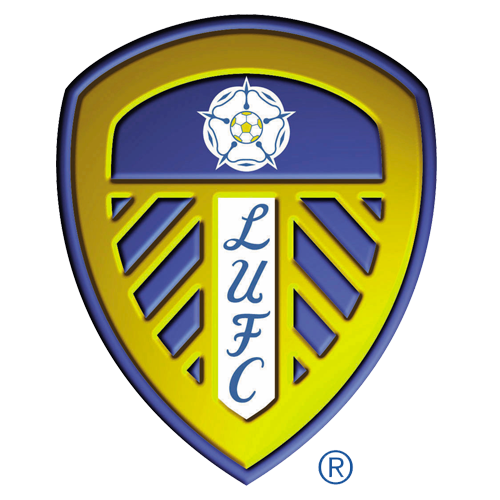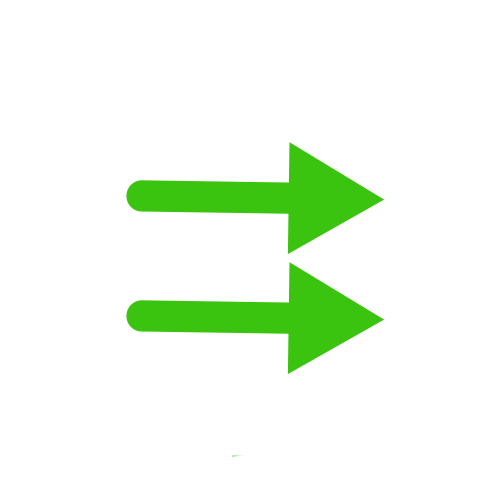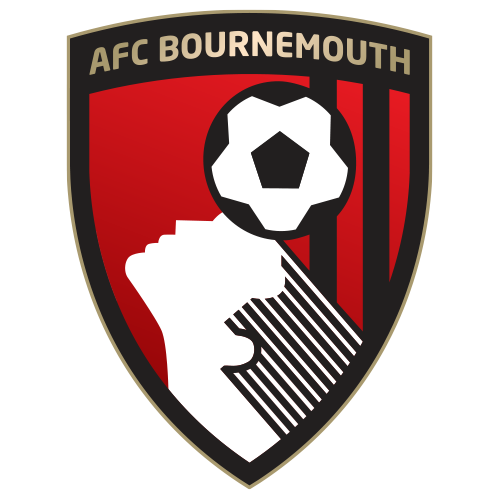 Leeds United: B-
Bournemouth: B
With a £20m release clause in Adams' contract, which became active when Leeds were relegated from the Premier League, there's not much the club could do about his exit.
At 24, the USMNT star has room to grow and could be a valuable addition. He's versatile and can assist at right-back, but he arrived injured so he could take some time to settle.
Aug. 18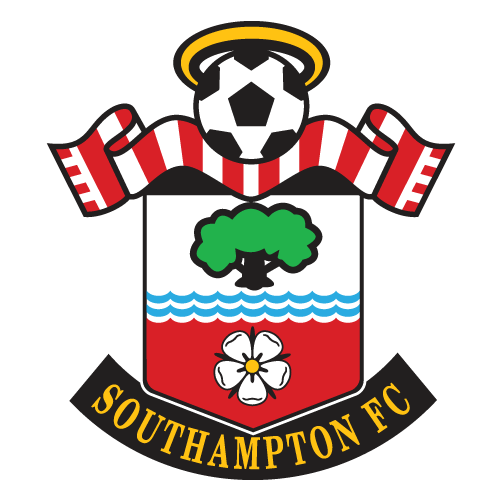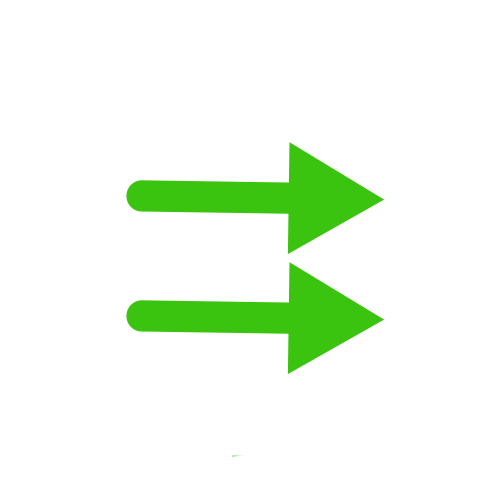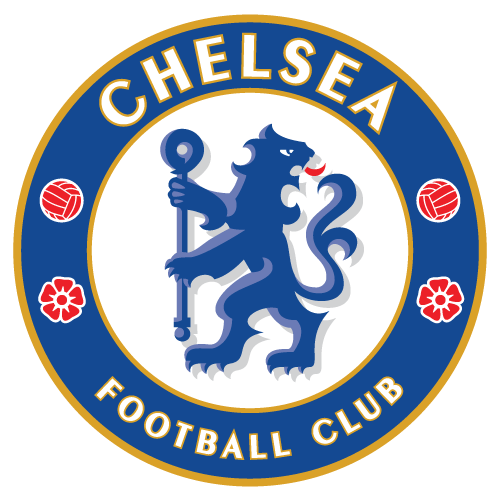 Southampton: A-
Chelsea: B-
Fair play, Southampton wanted over £50m and held out. It's not easy for a club that has been relegated to call the shots, but they did. And they could get another £5m in add-ons.
Having already spent over £200m on two central midfielders in the past six months, Chelsea signing Lavia from under the noses of Liverpool feels like an excess. He's a good player and has a bright future, but will he get the game time he needs to develop properly?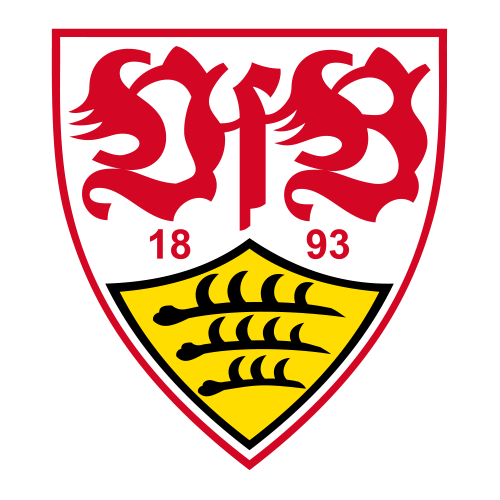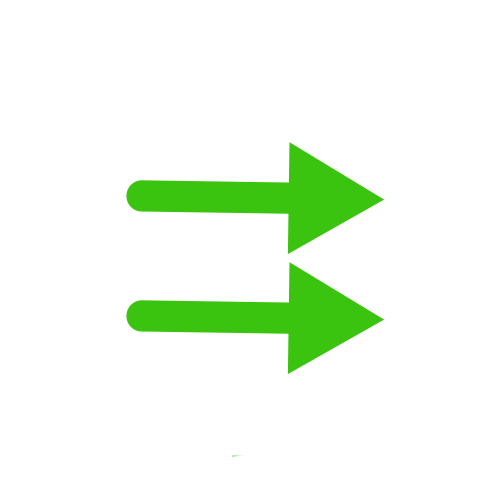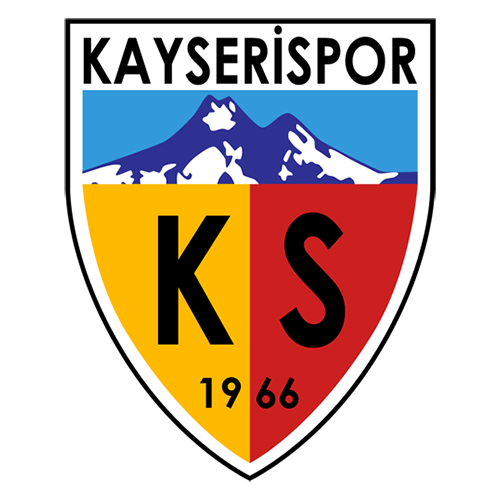 Stuttgart: C+
Liverpool: C+
Stuttgart's captain joined permanently in 2020 and has won rave reviews for his performances in Germany. The club aren't flush with cash though, so €19m could be a decent amount to get for a 30-year-old.
Let's be honest, Endo wasn't Liverpool's first choice. The Japan international is an intense presser and has impressive stats in ball recovery, duels and tackling. But his career so far has comprised Japan, Belgium and Germany. Is he ready for the highest level?
Neymar given huge welcome by Al Hilal fans
Neymar was given a feverous reception when introduced to Al Hilal fans at their 70,000-capacity stadium.
Aug. 15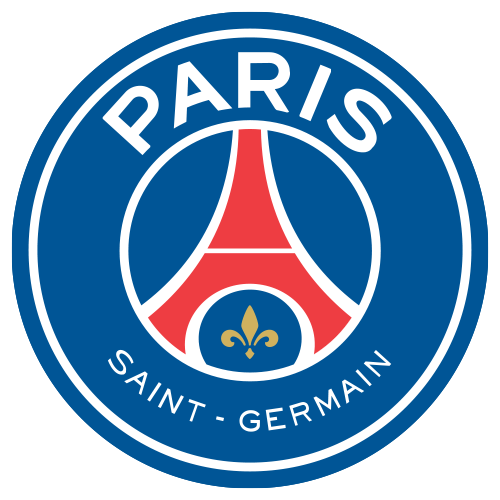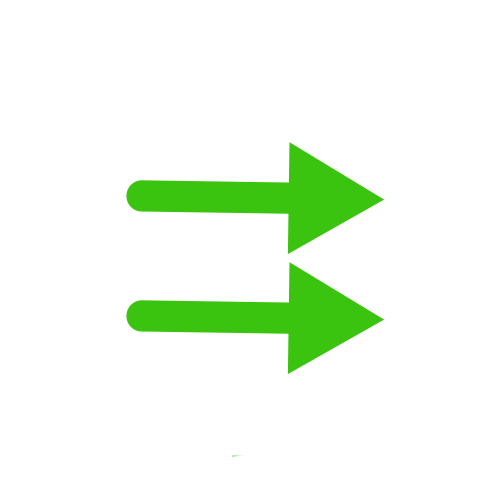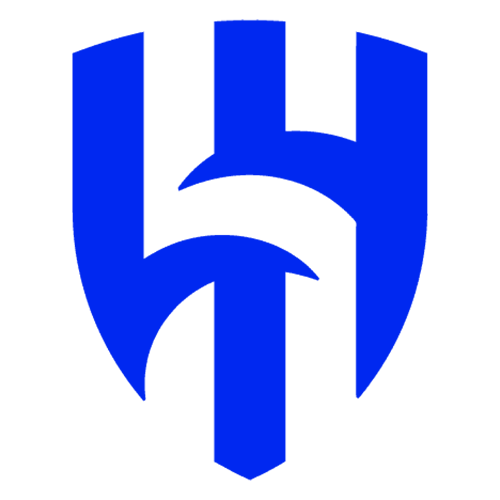 NEYMAR
€90m ($99m)
PSG: A+
Al Hilal: C+
PSG wanted rid of a player who cost them €222m back in 2017, and they somehow managed to get €90m for his services at the age of 31. Pretty great business.
It feels like a statement signing for the Saudi Pro League, but it's not really. The Brazil international was snubbed by every top European side he would have wanted to join, so opted to take the money. He's the wrong side of 30, has injury issues and won't be overly motivated to play.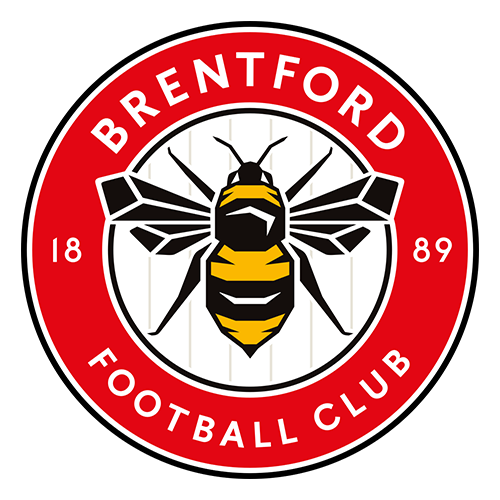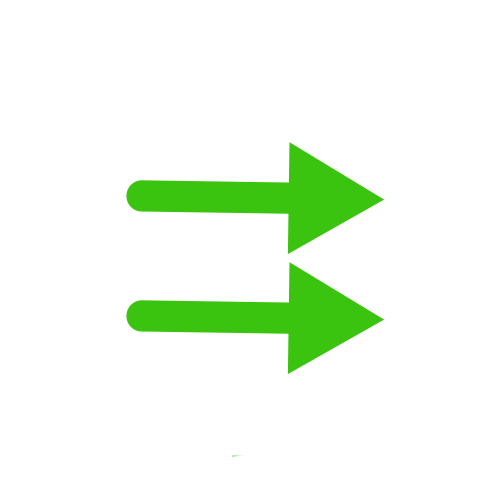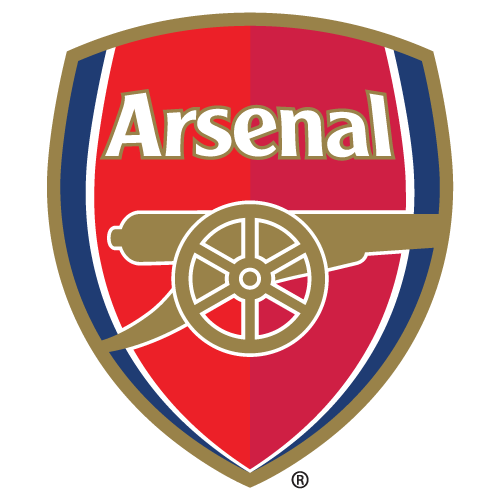 Brentford: B+
Arsenal: C+
With a contract that expires in 2024, Raya had the cards in his favour over a move. Brentford did well to get an initial £3m loan fee and £27m obligatory fee next summer, designed to help Arsenal with financial fair play concerns.
I'll be honest, I don't get it. Aaron Ramsdale is No. 1 and has been one of the main reasons for the club's success. Raya could push him, and it's good to have competition, but even though he has arrived on loan, spending £27m to sign a backup goalkeeper is silly. It probably won't end well for one of them.
What will Moises Caicedo bring to Chelsea?
Stewart Robson and Gab Marcotti discuss Moises Caicedo's potential transfer to Chelsea from Brighton.
Aug. 14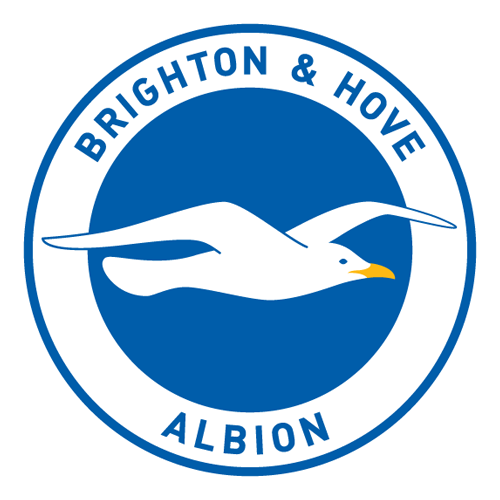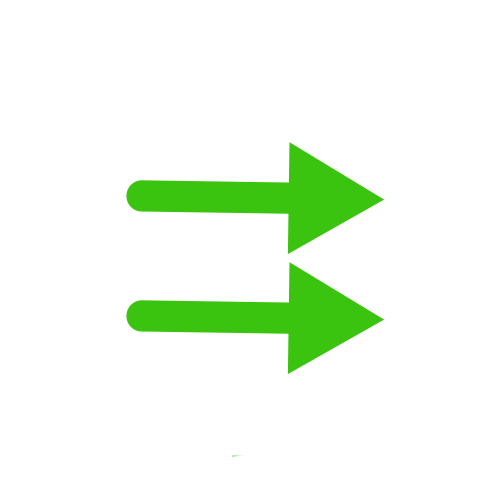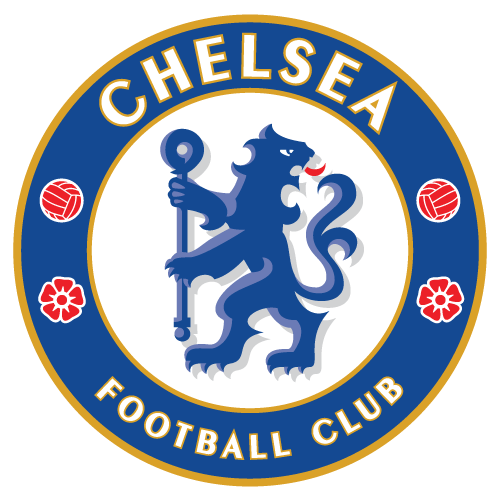 Brighton: A+
Chelsea: A
Brighton are so good at this. They signed the Ecuador international for around £4m in 2021 and have made a huge profit. They held on to their midfield star amid interest from Chelsea and Arsenal in January, then managed to get what could turn out to be a British transfer record for his services. Wow.
Chelsea had to pay more than they wanted, which was around £80m, as Liverpool made a bid of £111m. They were lucky the player wanted to move to Stamford Bridge, and once again they've landed one of the top young players in world football. He could be a world-class addition.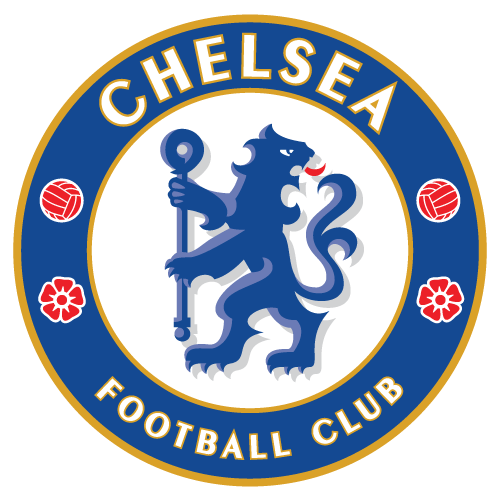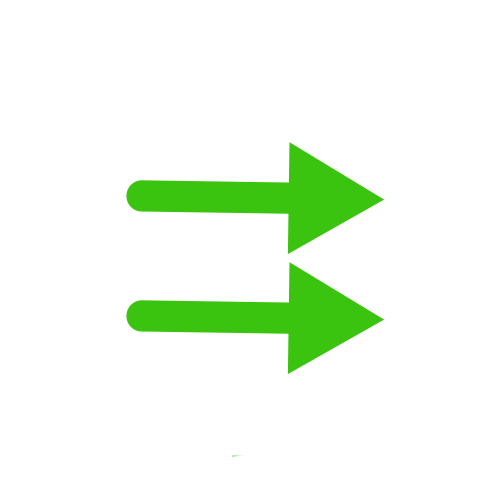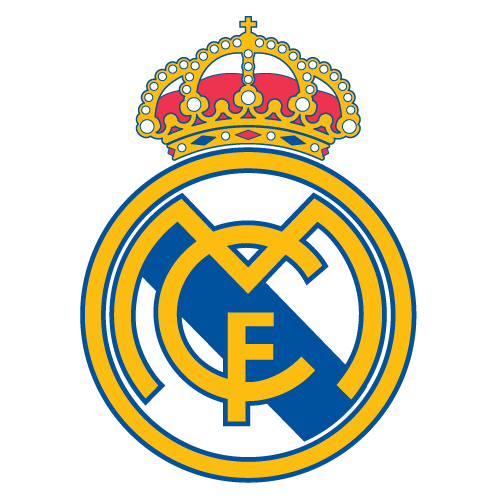 Chelsea: D
Real Madrid: B+
Chelsea signed a new No. 1 in Robert Sanchez, but sending the world's most expensive goalkeeper out on loan isn't a good look. He could have stayed and fought for his place, but Mauricio Pochettino clearly didn't rate him. What a waste of €80m.
Signing David de Gea on a free transfer seemed like an easy win for Real Madrid, but Kepa will do a job while Thibaut Courtois recovers from his ACL injury. His form has been patchy over recent years, so they will hope he lands on his feet.
Harry Kane's farewell message to Tottenham fans
Harry Kane says his goodbye to Tottenham supporters through a video on his social media channels, as the England striker announces his move to Bayern.
Aug. 12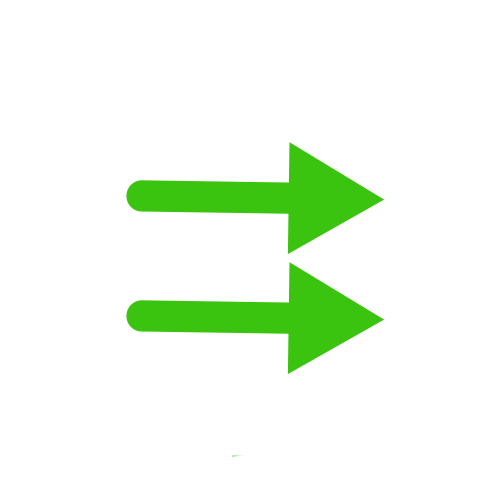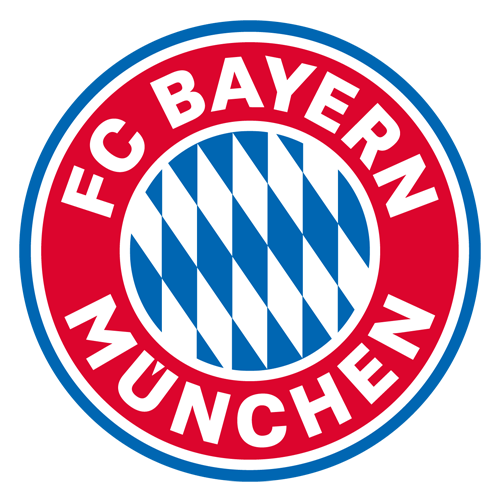 HARRY KANE
€100m (£86.4m, $110m)
Tottenham: A-
Bayern: A
Backed into a corner by the fact Kane's contract was expiring next year, Tottenham had to let him go. They didn't want to, but picking up €100m, with another possible €20m in add-ons, is pretty good for a 30-year-old.
Finally, Bayern have replaced Robert Lewandowski with a world-class striker. The club aren't usually ones to pay over the odds, but the England international is worth every penny and should thrive in the Bundesliga.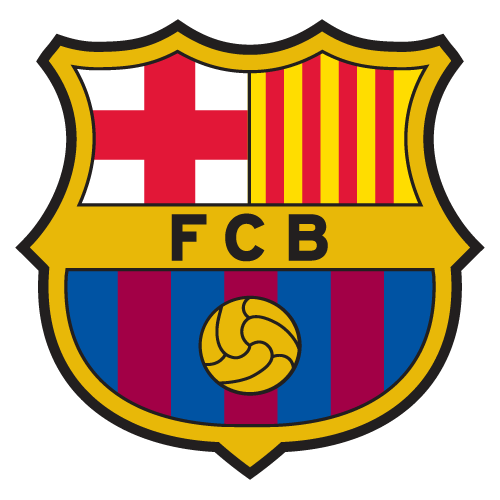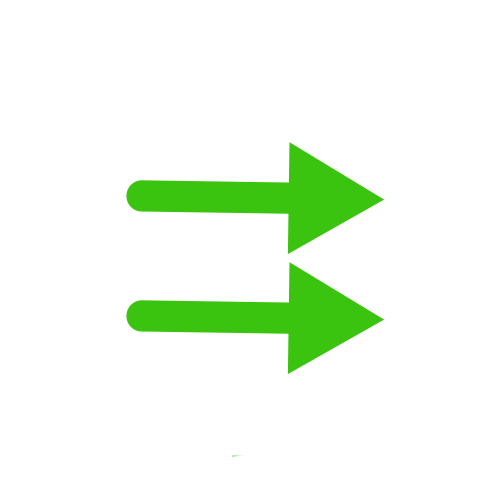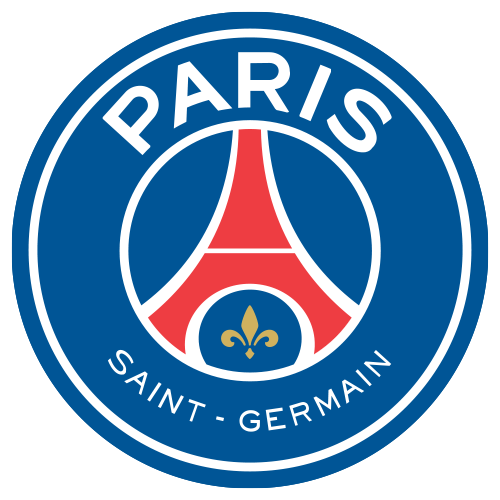 Barcelona: C-
PSG: B+
Barca were forced to act as they had to agree to this low release clause when he signed his contract. A fee of €50m is super low for Dembele, and Barca were caught out. Although they will gladly take the money and might look back on his questionable injury record for comfort.
PSG are planning for the future and made use of the clause before it doubled to €100m. Well done to them, and it's a surprise other clubs didn't try the same. The France international can flourish in Paris, but he will need to show he can overcome his previous injury issues.
Aug. 9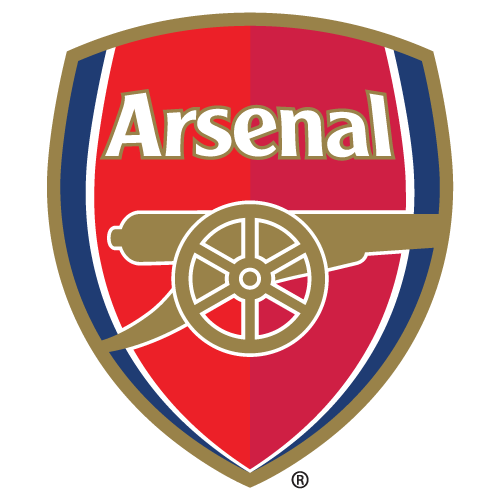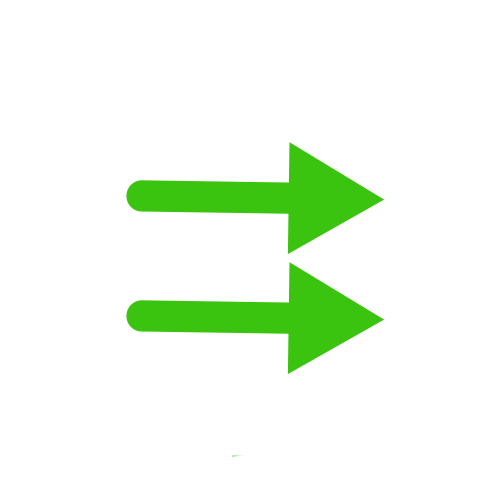 Arsenal: B
Nottingham Forest: B+
Turner served as backup to Aaron Ramsdale and made just seven appearances — all in cup competitions — so it's no surprise to see him leave. The Gunners signed him for £5m and moved him on for £10m a year later, so it's decent business.
Forest needed a new No. 1, and Turner cemented his position as the first-choice goalkeeper for the USMNT even though he wasn't really playing at the Emirates. He should get a chance to show what he's capable of.
Aug. 8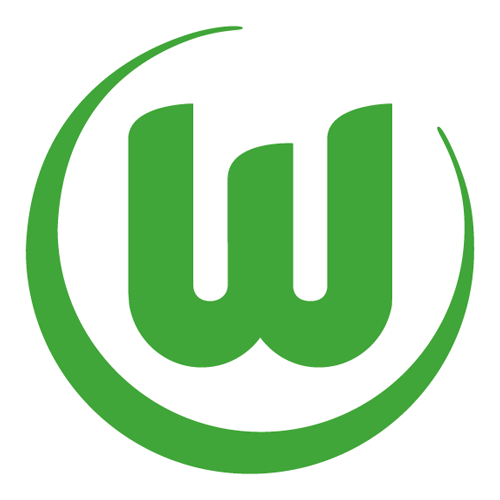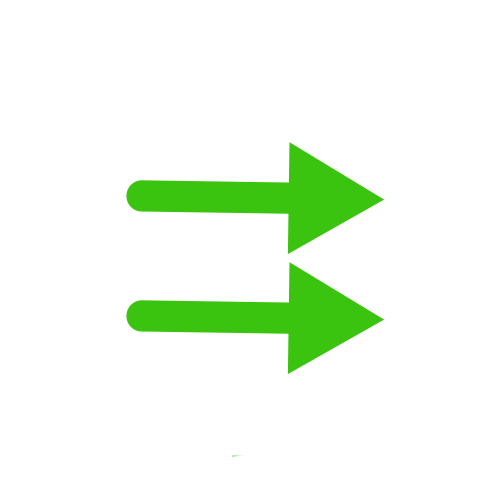 Wolfsburg: B+
Tottenham: B
The German club have made a ten-fold profit on the young defender, a €4m signing from Volendam in 2021. They will miss him, but that kind of money will go a long way to rebuilding the squad.
Almost a midfielder disguised as a defender, with strong passing, dribbling and running skills, Van de Ven could be key to starting Spurs' attacks from the back. He's flown somewhat under the radar during his career, so €40m seems a lot, but he's shown that he has some potential.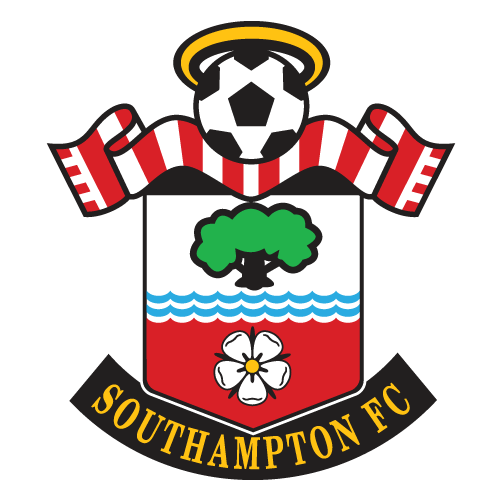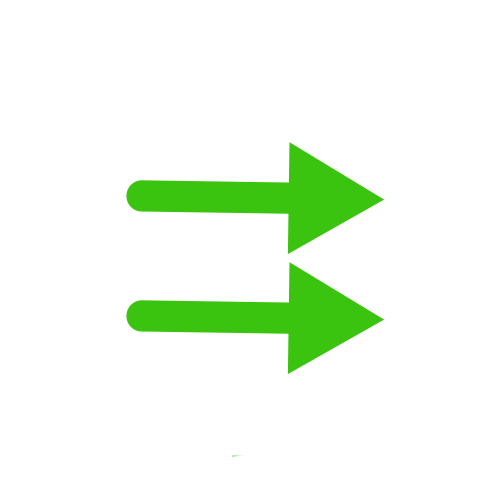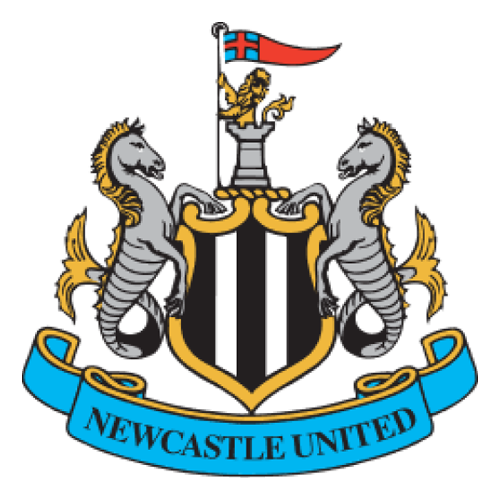 Southampton: B+
Newcastle: B
After Livramento failed to make a breakthrough at Chelsea, Southampton snapped him up for £5m in 2021 and have made a big profit given he missed over a year of football with a knee injury.
The right-back has only one full season under his belt, so Newcastle are gambling on his potential. It's a huge fee for a 20-year-old with a questionable injury record, and it may come back to bite them. But he can learn from Kieran Trippier and is highly rated by those who have watched him play for years.
Aug. 7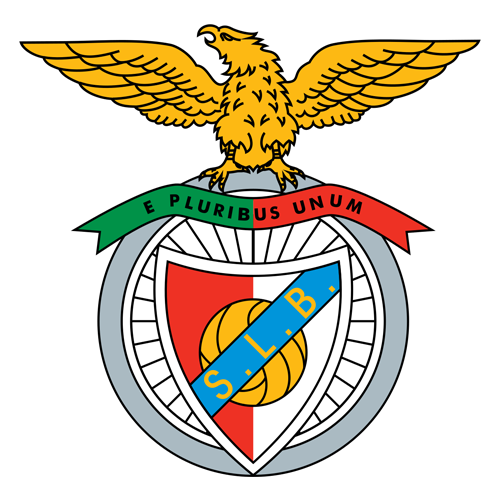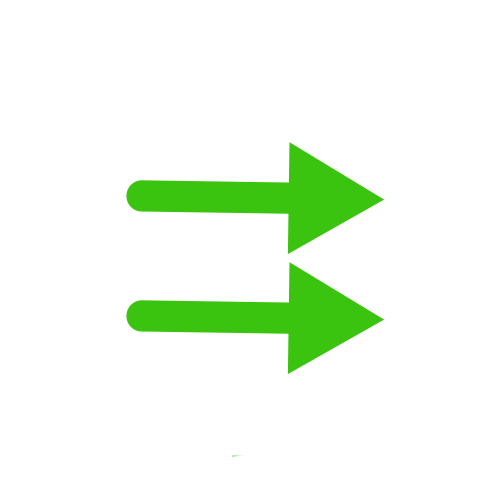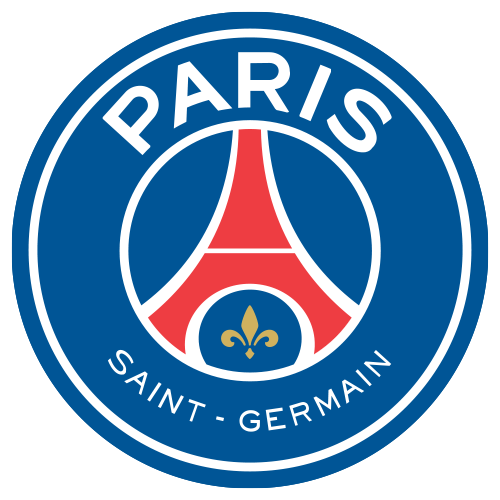 Benfica: D
PSG: A-
When you put a release clause of €120m into a player's contract, you should only really accept offers that come close to it. And allowing your guy to move on loan first, that's just silly. An option to sign permanently for €65m, plus €15m in add-ons, makes the total fee a potential €80m, but the 22-year-old should be worth more in this market and certainly shouldn't be leaving on loan.
Ramos is the goal scorer whom PSG need and a versatile attacker who could help replace Kylian Mbappe in the long term. How PSG managed to negotiate a loan first to help with their financial fair play issues is incredible, and if they do opt to sign him permanently, then it's a decent price for one of the top young forwards in Europe. He should do well in Ligue 1.
Why Josko Gvardiol will be a 'very good' signing for Man City
Frank Leboeuf reacts to Josko Gvardiol's proposed transfer to Manchester City from RB Leipzig.
Aug. 5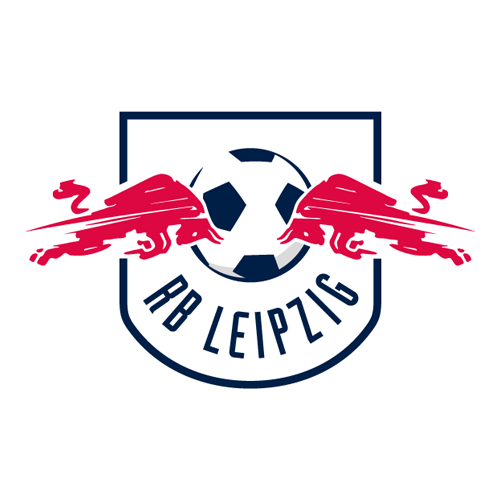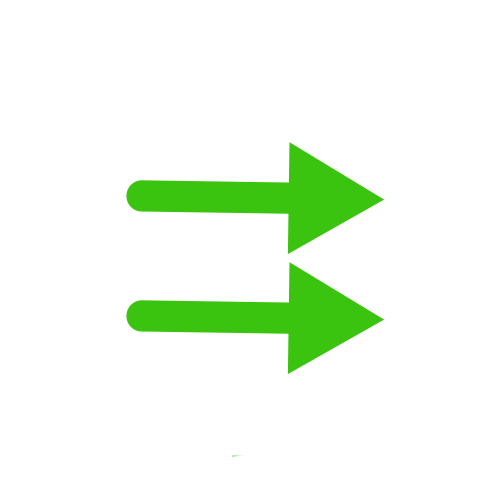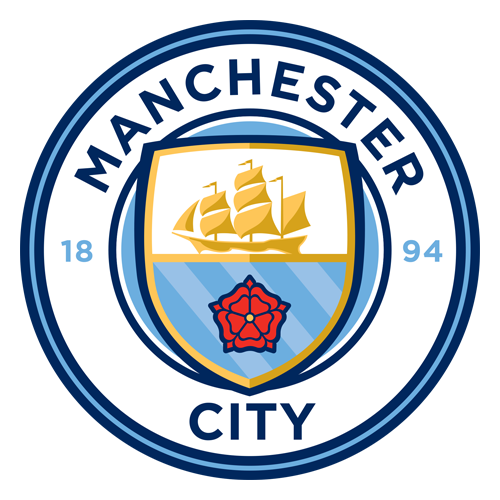 RB Leipzig: A+
Man City: A+
How do they keep doing it? Leipzig landed the Croatia international for just €19m from Dinamo Zagreb in 2021. Now his transfer is worth five times that amount. It helped that he had a good World Cup, but the club can just find another young star and do the same.
City have signed arguably the best young central defender in the world. At 21, he has room to grow and can slot in at left-back as well. It's a lot to spend, almost a world-record amount for a defender, but he's worth it. And there are no add-ons to pay either.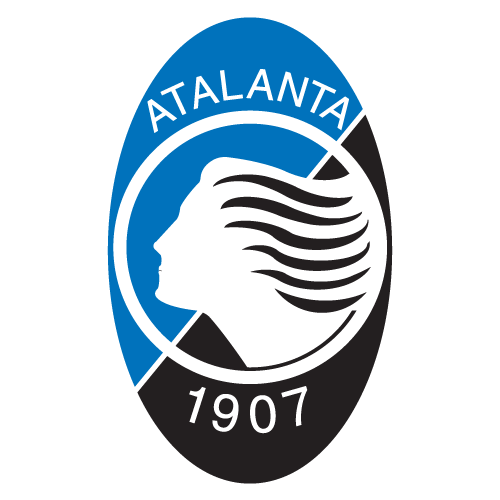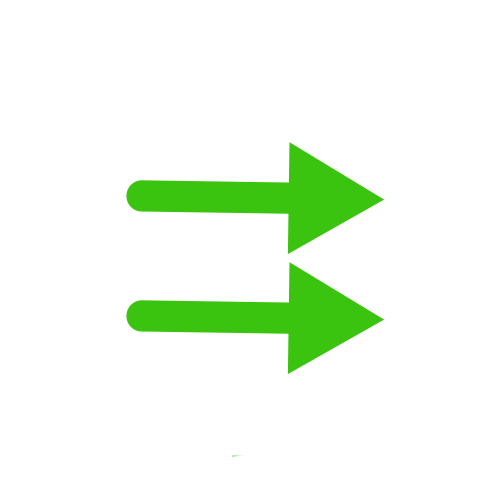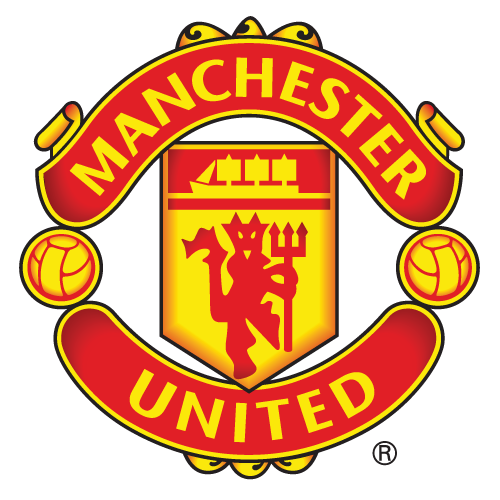 Atalanta: B+
Man United: C+
Financially, this doesn't feel like a good deal for either team. Atalanta wanted €100m and got €75m, albeit with €10m in add-ons potentially arriving. And Man United are overpaying for an unproven 20-year-old.
The step up to the Premier League might be too quick for Hojlund, given he is just starting his career. But United are gambling on a lot of potential and it could backfire.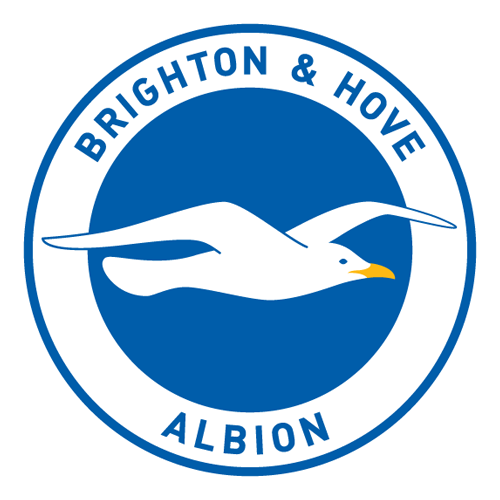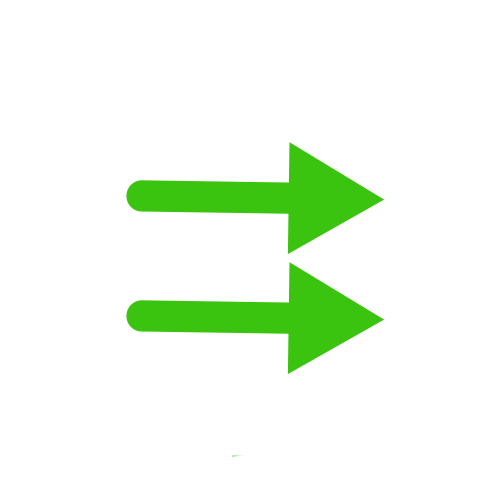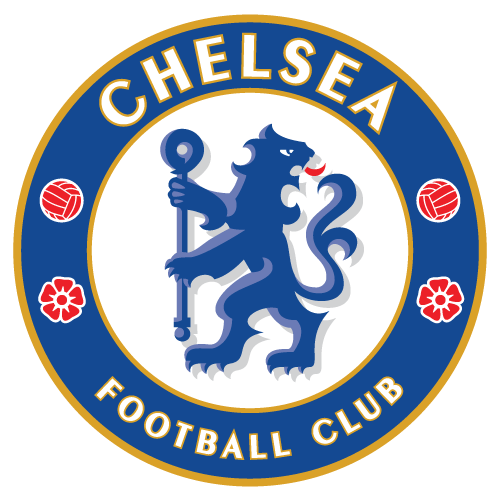 Brighton: A-
Chelsea: B-
A £25m fee for a backup goalkeeper? Brighton have done it again, and have already signed his replacement in Bart Verbruggen.
It doesn't feel like a very "Chelsea" signing right now. For starters, Sanchez is 25 and not 18. They've signed a new No. 1 goalkeeper for a cheap fee given that Kepa is going to go out on loan, but he might find himself replaced soon.
Aug. 4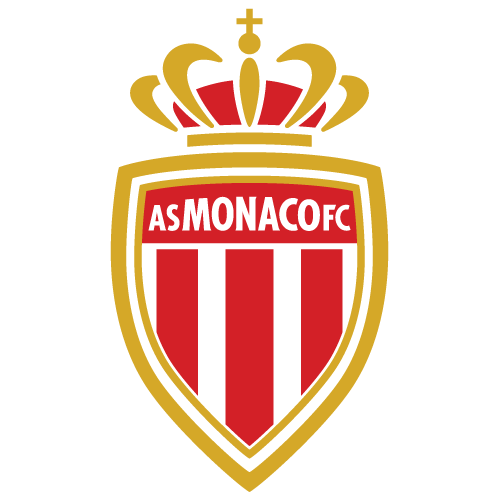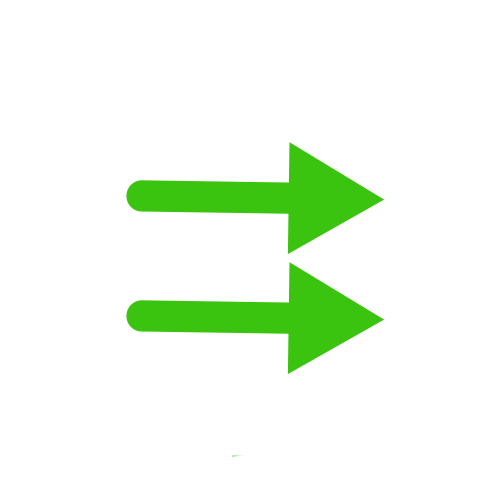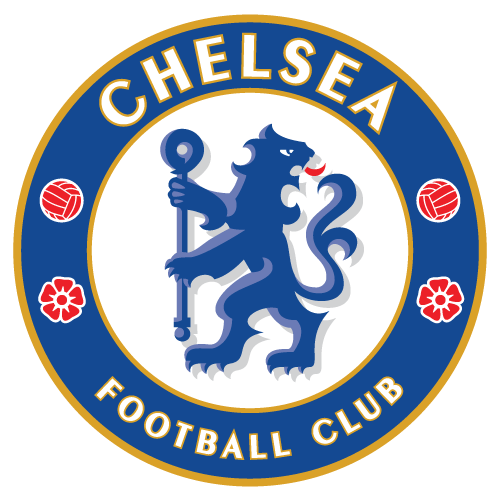 Monaco: B+
Chelsea: B
The France international defender, who can play at centre-back or right-back, had been tracked by Man United and Newcastle. Monaco got the fee they wanted, so all credit to them.
You have to hope that Chelsea didn't sign Disasi just because Wesley Fofana was ruled out for an extended period. He will face plenty of competition for his place in the side and surely the move spells the end of Trevoh Chalobah's career at the club.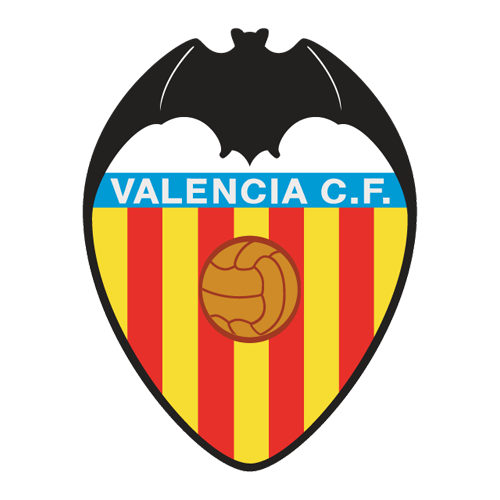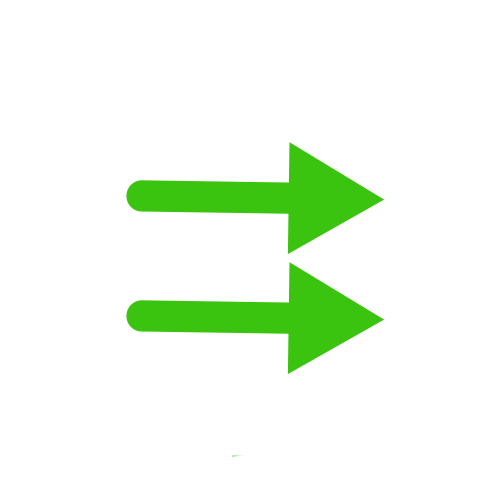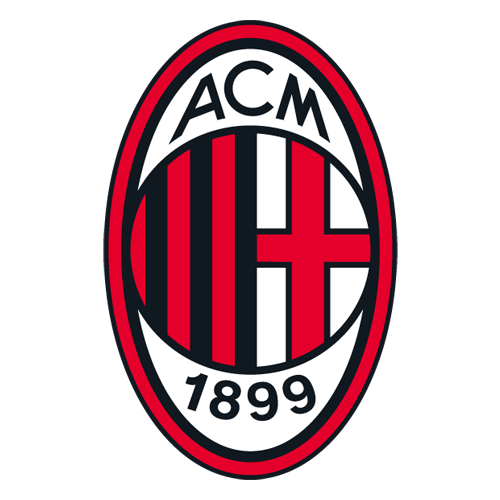 Valencia: C+
AC Milan: B
Valencia signed Musah as a youth player in 2019 from Arsenal, so it's all profit. But you have to feel that a 20-year-old with such obvious growth potential should have fetched a little more in terms of transfer fee. The club wanted €25m, but had to negotiate down.
Having signed Christian Pulisic already, the addition of his USMNT teammate is an interesting one. Milan needed to replace Sandro Tonali and did so with a couple of players, so maybe it will work out. And if it doesn't, then they haven't spent much to sign Musah.
Aug. 1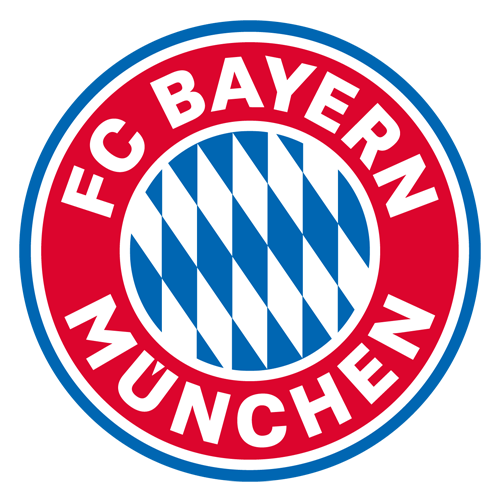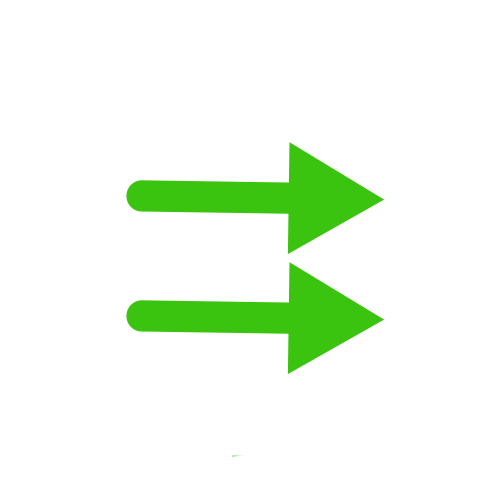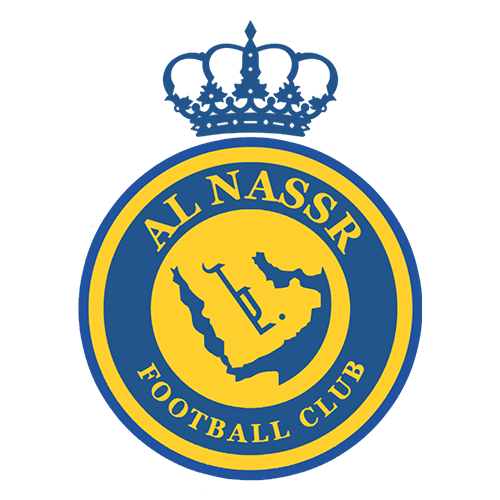 Bayern Munich: C+
Al Nassr: A+
Yes, Bayern recouped virtually what they paid Liverpool to sign Mane a year ago. But there's an embarrassment factor here. The German champions would not have wanted things to end this way. They were just afforded the best option to move on.
Al Nassr made waves when signing Cristiano Ronaldo, but Mane could have just as much impact. He's 31 and has signed a four-year deal. Of all the players to move to Saudi Arabia outside Ronaldo, he could be the best.
July 25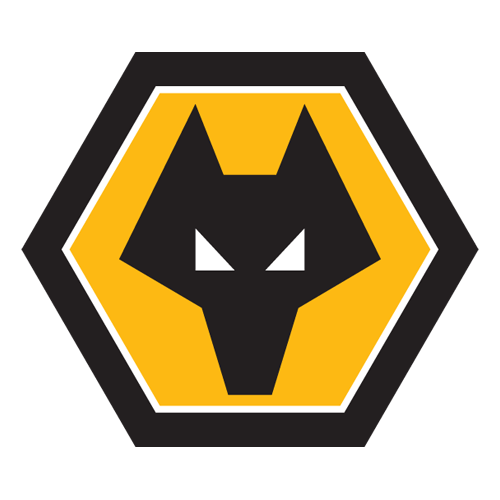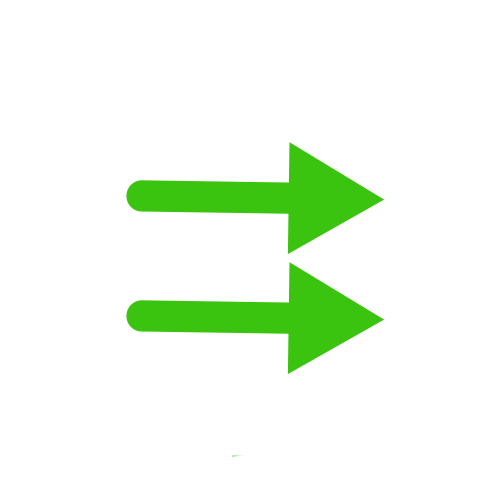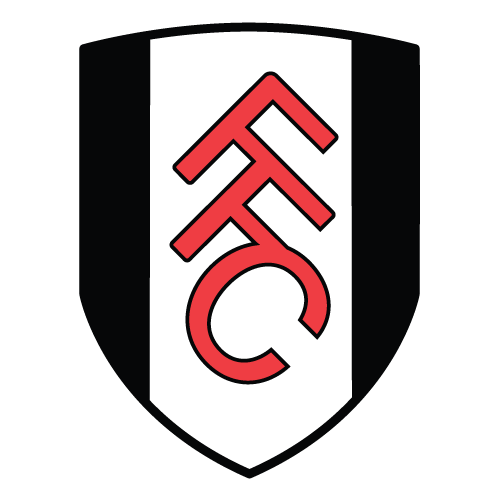 Wolves: C-
Fulham: B
With a huge €38m fee back in 2019, the move didn't reach expectations despite the Mexico international scoring 57 goals in 166 games. Wolves could have picked up a bigger fee, but it feels like they have been planning for life without the Jiménez for a while.
At Fulham, Jiménez will look to revive the attacking form that has been severely impacted by a life-threatening head injury suffered in late 2020. He's 32, so he doesn't have long left in his career, but for such a cheap fee he seems a good replacement for Aleksandar Mitrovic.
July 24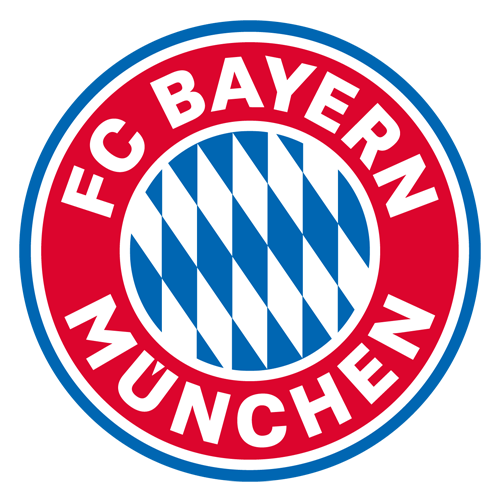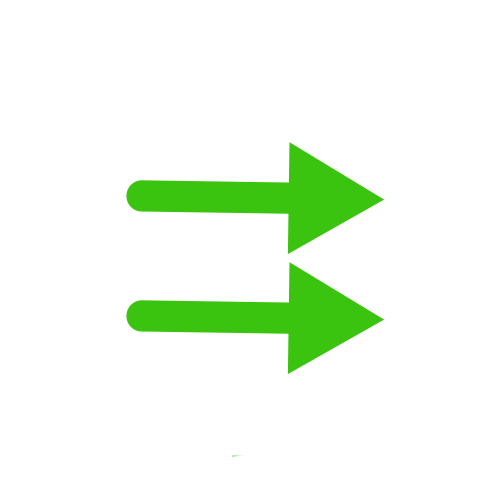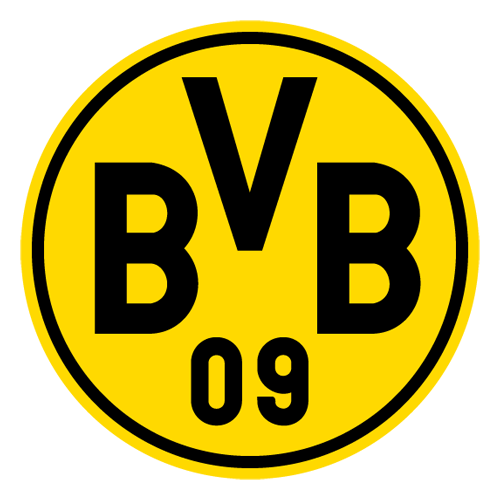 Bayern: C+
Dortmund: B-
A free transfer signing from RB Leipzig, the Austria international managed only two goals in 54 competitive appearances for Bayern, as he couldn't cement his place in the first XI. A loan to Man United last season didn't do much either, so Bayern did well to get a decent fee.
He's no replacement for Jude Bellingham, but he has all the tools to be a success in the Bundesliga if he can recapture some of his old form. It's relatively rare to see a player move the other way from Bayern to Dortmund, but it made sense.
July 22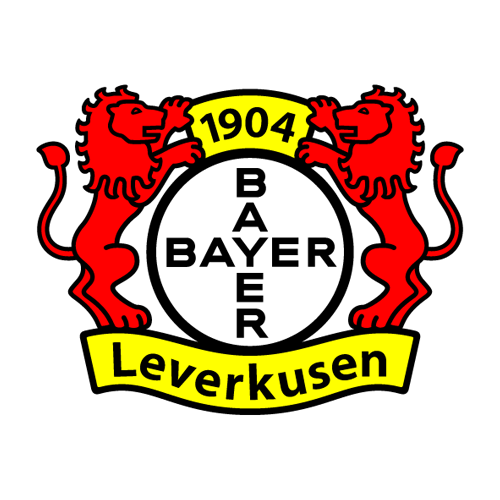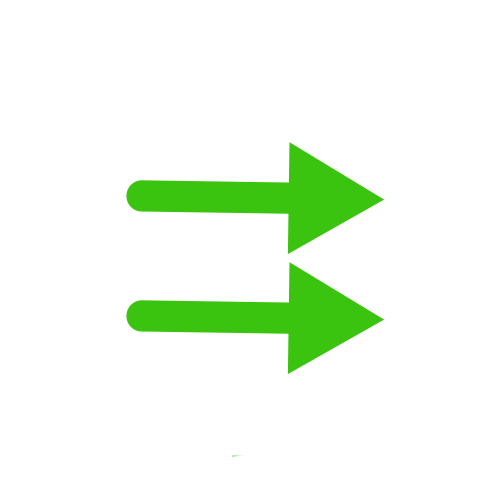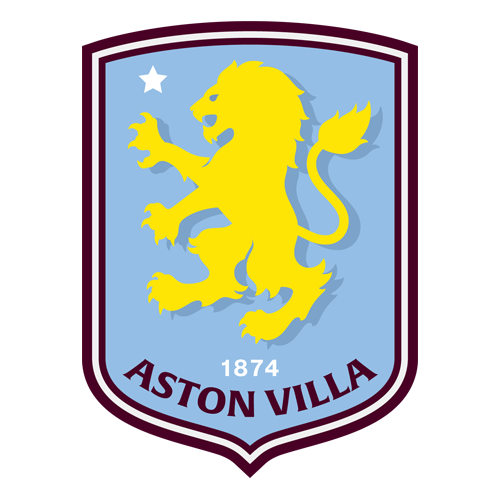 Bayern Leverkusen: A-
Aston Villa: A
With 49 goals and 48 assists from 173 games, Diaby has been a real star for the German side. He will be hard to replace, but €60m was too much to turn down.
Villa broke their club record — previously £33m to sign Emiliano Buendia from Norwich in 2021 — and it's money well spent. Diaby is a class act and his skills down the wing should bring an extra dimension to the attack. Alongside the £31.5m signing of Villarreal centre-back Pau Torres, Villa are spending quite a bit this summer.
July 21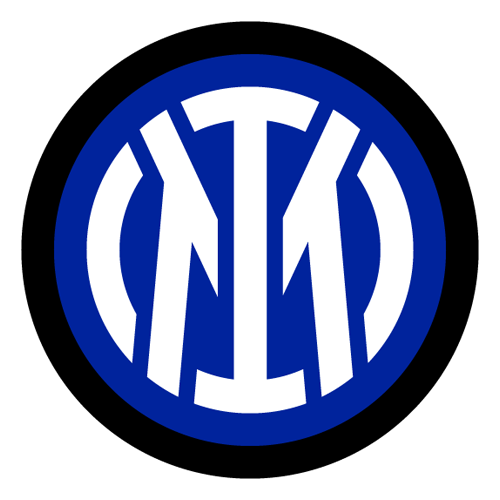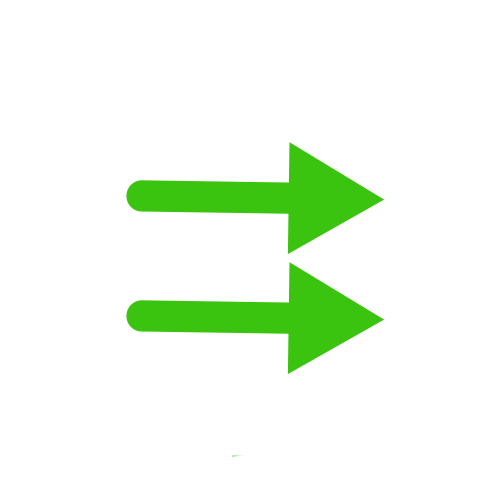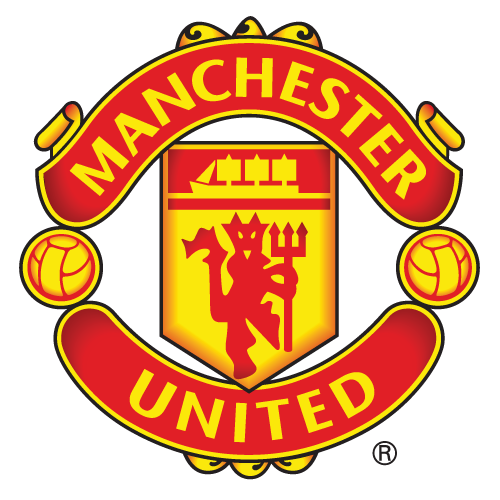 Inter Milan: B-
Man United: A
It's a decent fee, but Onana has been key to Inter's success in recent years and letting him go near his prime isn't super smart given he has a contract until 2027. But they need the money and could get another €4m in add-ons.
Man United needed a goalkeeper who is good with the ball at his feet and they don't come much better than Onana. His issues with Cameroon at the World Cup aside, United have signed a dependable and top quality No. 1 for the next five years at least.
July 19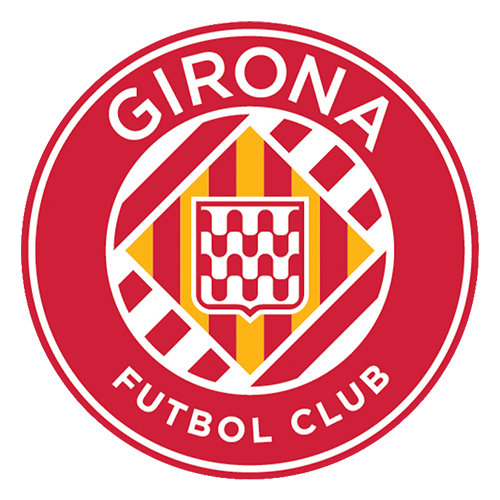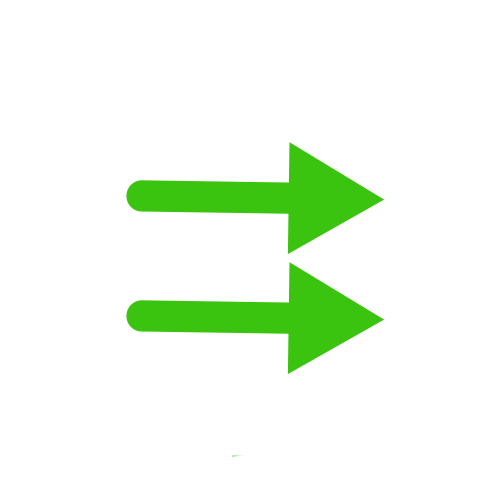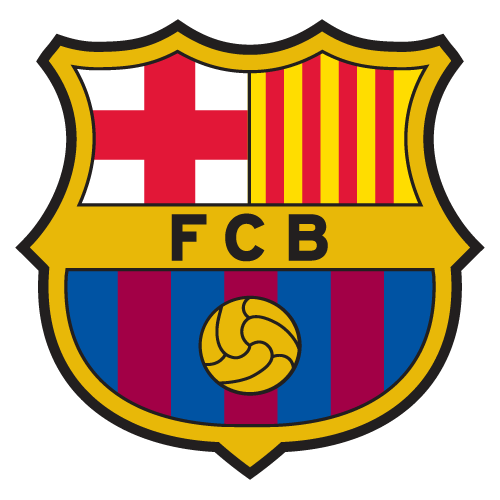 ORIOL ROMEU
€8m ($9m)
Girona: B
Barcelona: B
It's a decent amount of money for a 31-year-old and Girona also get Barca midfielder Pablo Torre, 20, on a season-long loan as part of the deal.
Romeu returns to the club where he spent seven years as a youth-team player before moving to Chelsea in 2011. Make no mistake, if Barca had any money at all they would have looked elsewhere, but the need to fill the defensive midfield vacancy left by Sergio Busquets, coupled with his fine performances with Girona last season and his knowledge of the club, made it happen.
July 18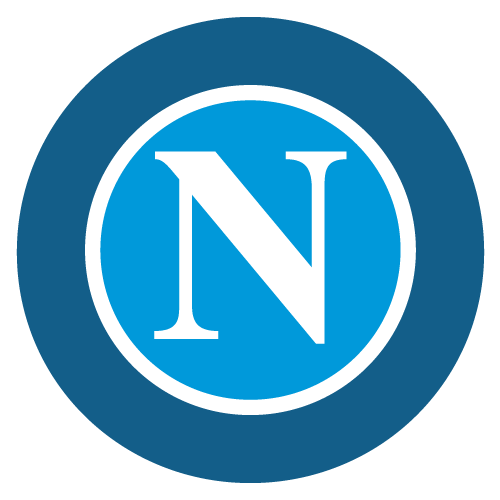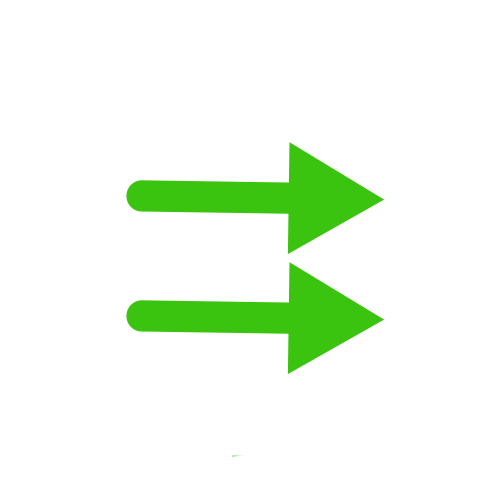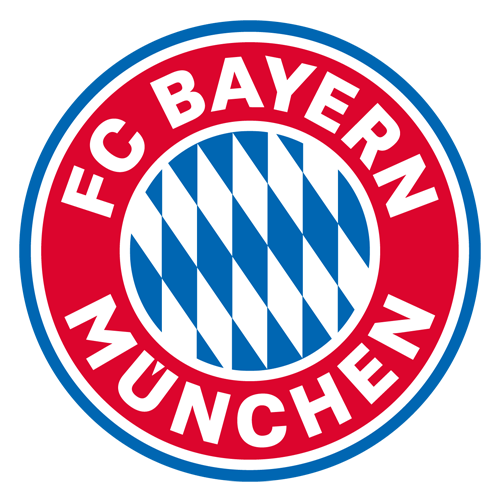 Napoli: A-
Bayern: B+
One of the best defenders in Serie A last season as Napoli ended their long wait for the Scudetto, Kim was signed from Fenerbahce for €18m a year ago. Napoli wanted his €50m release clause and they got it.
Bayern love to spend big on a centre-back. Having splashed out on Lucas Hernandez (€80m), Dayot Upamecano (€42m) and Matthijs de Ligt (€77m) in recent years, the German champions have done it again. Kim will replace Hernandez, who is likely to move to PSG, so it's a decent move.
July 16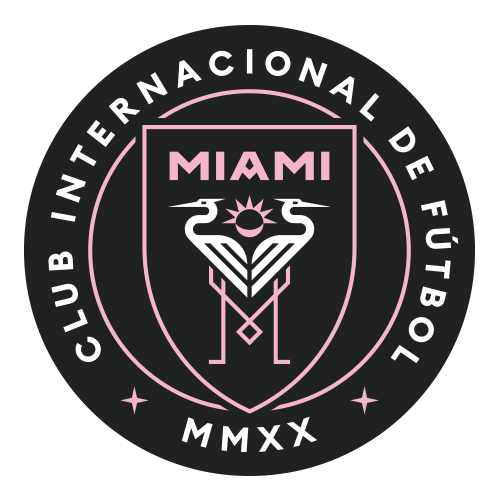 Inter Miami: A+
The MLS secondary window opened on July 5, and Messi was finally announced as an Inter Miami player weeks later. It seems incredible, but the 36-year-old GOAT made it clear why he didn't want to return to Barcelona or head to Saudi Arabia after leaving PSG this summer. America is a new challenge and one he will relish. It was a complex deal to pull off, but David Beckham-owned Miami did it, with a little help!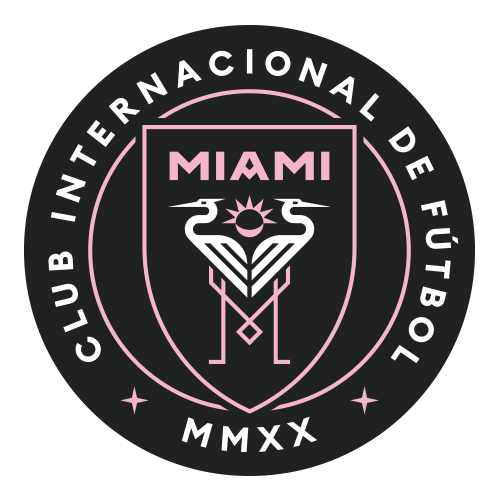 Inter Miami: A-
Not content with just signing Messi, the MLS side also bagged his former Barcelona teammate Busquets, 34. He negotiated with Saudi sides Al Nassr and Al Hilal but had always wanted to play in the United States. A rare breed of midfielder, Miami won't see the best of him at his age, but he should still show his class.
Laurens: Declan Rice takes Arsenal to the next level
Julien Laurens explains why Declan Rice was Mikel Arteta's #1 transfer target this summer.
July 15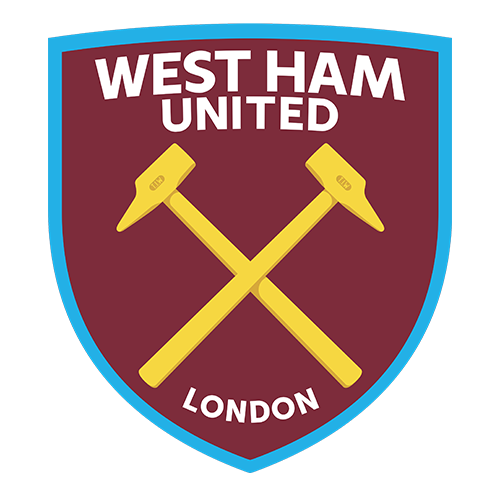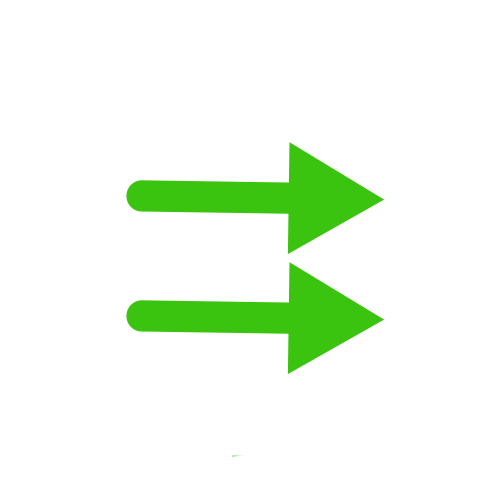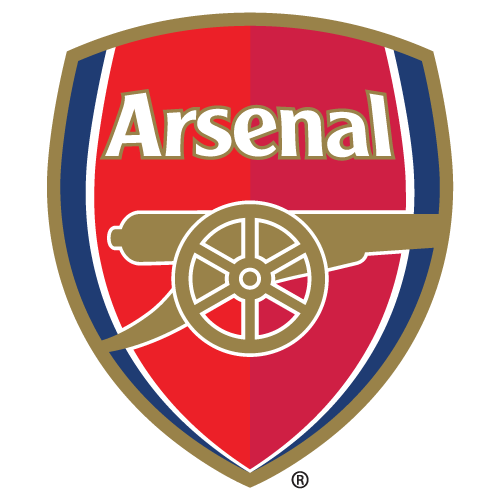 West Ham: A+
Arsenal: A
Arsenal offered £75m plus £15m add-ons. West Ham said they wanted £100m up front. Man City bid £80m plus £10m add-ons. West Ham said they wanted £100m. Fair play. They got the price they wanted. They'll miss Rice, but £100m goes a long way to adding depth to their squad and they kept their word in letting him go.
Arsenal had to spend big to land their top target, and they did (plus another £5m in add-ons). Rice, 24, is a player who can do everything in midfield and will only get better. It's a super deal.
July 14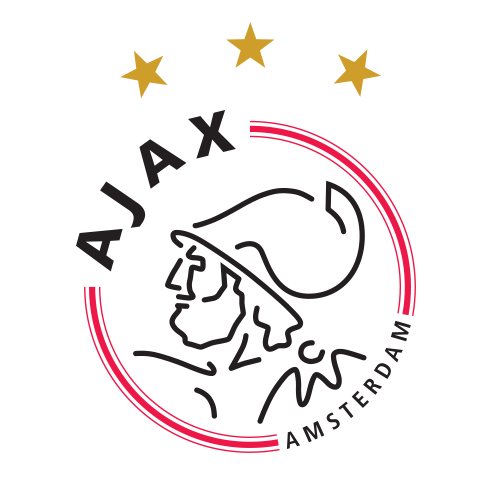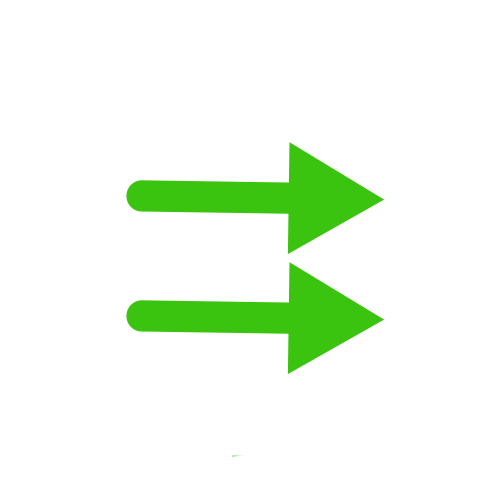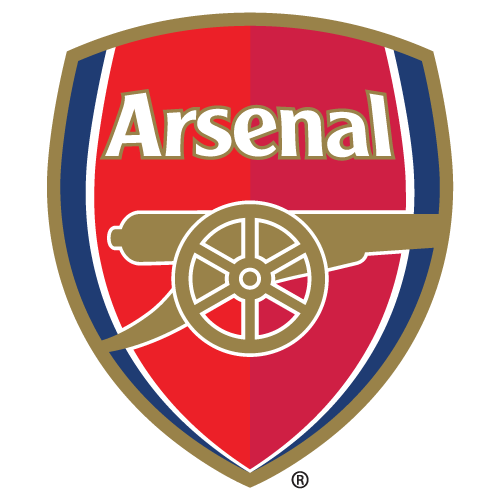 Ajax: B+
Arsenal: B+
As usual, Ajax take a youngster and turn him into a superstar. It's pure profit on the deal, and while the club will lose one of their best players, they are used to dealing with this. Ajax held out for a bigger fee and they got it, plus a potential €5m in add-ons.
Timber is not the tallest defender (at 5-foot-10), but he's quick and versatile enough to cover a number of positions. Squad depth is key for the Gunners, and his signing will help them a lot.
July 13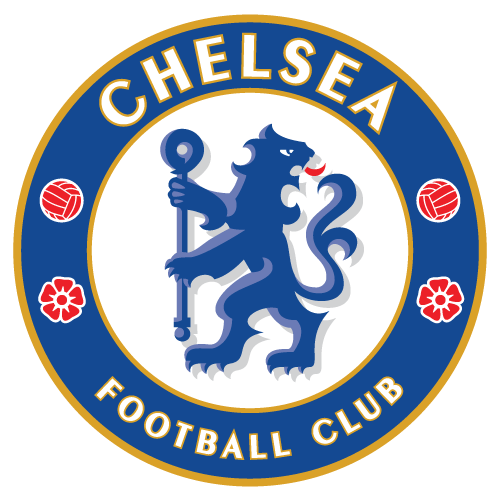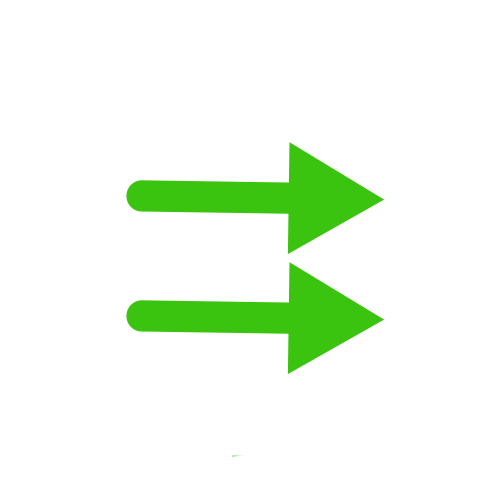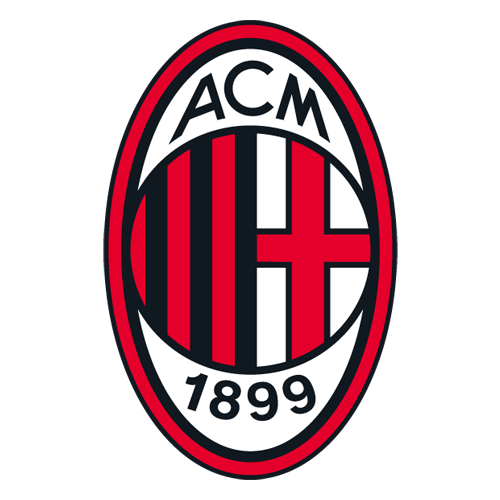 Chelsea: C-
AC Milan: B+
Signing the U.S. international for €62m in 2019, it's clear Chelsea would have expected more, and they've taken a big loss. The move to London didn't work out for him. Still, even though the club are targeting younger players now, he could have brought some valuable experience if he had stayed and extended his contract.
Milan were able to negotiate down from Chelsea's demands for €25m (although they could pay an extra €2m in add-ons) and have landed a 24-year-old who can make a difference in the final third. He won't be able to play on his favoured left wing, given Rafael Leao is there, but he can do well as either a No. 10 or a right winger in Serie A.
Laurens: Declan Rice takes Arsenal to the next level
Julien Laurens explains why Declan Rice was Mikel Arteta's #1 transfer target this summer.
July 12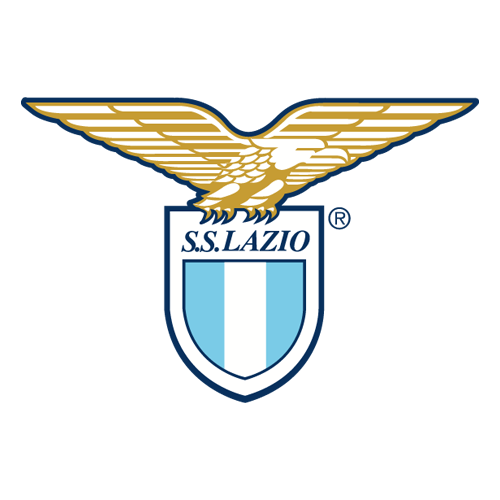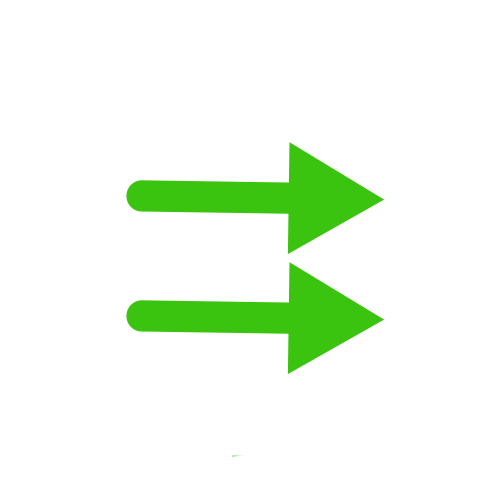 Lazio: C-
Al Hilal: A+
The Serbia midfielder has been linked with a move away from Lazio every single year for ages, but the club always wanted at least €100m. They did not get that, as his contract was expiring next summer, but they will regret not accepting one of the many offers they've had.
The likes of Arsenal, PSG, Juventus, Chelsea and Manchester United have been linked with Milinkovic-Savic recently, so Al-Hilal have done incredibly well to persuade him to move to Saudi Arabia. He's 28, so is still in his prime. This transfer came out of the blue and is a real statement.
July 9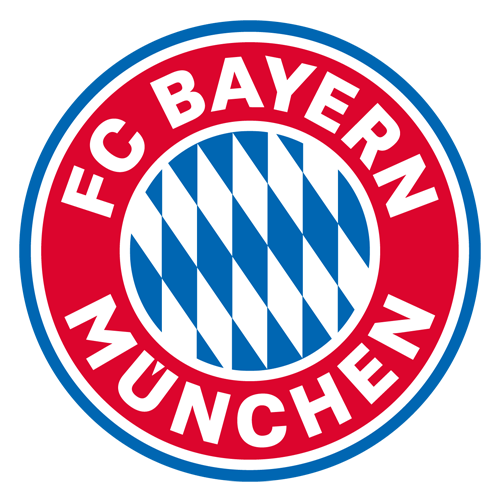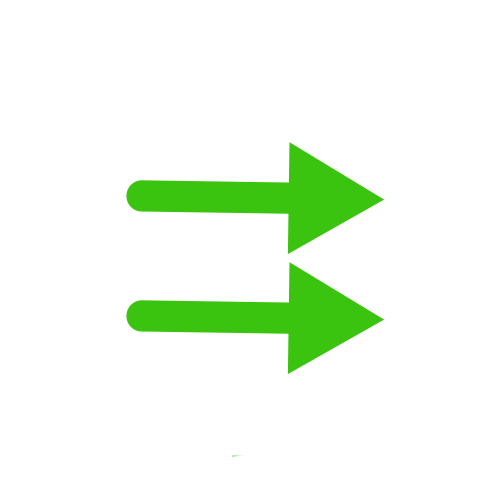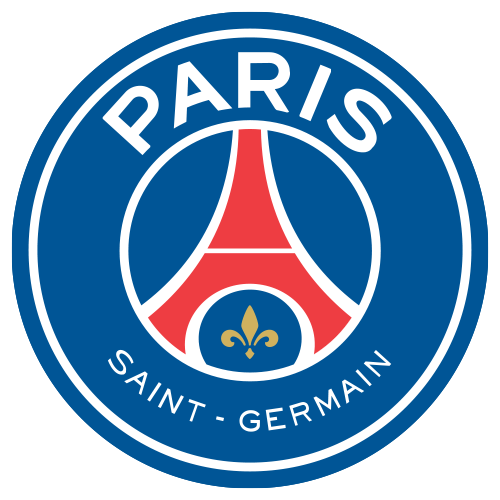 Bayern: C+
PSG: B
An €80m signing from Atletico in 2019, Hernandez is being allowed to leave for just over half that amount. His injury history and the fact his contract expired in 2024 played a part, but Bayern could have managed things better. Though they have agreed to sign his replacement, Kim Min-Jae, already.
PSG's fans might not be too pleased, given his links to rivals Marseille, but Hernandez should strengthen the side. If he can stay fit then his versatility will certainly help them; if not, it's a big-money gamble.
July 7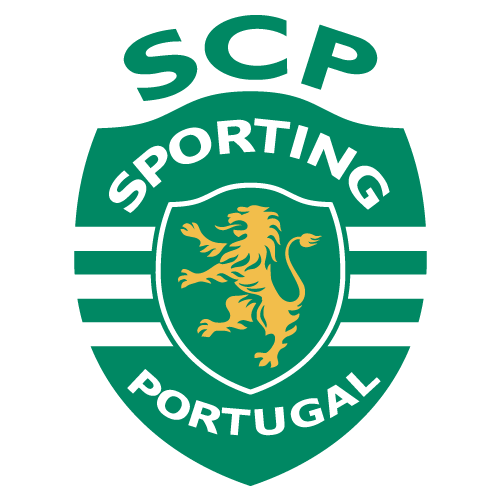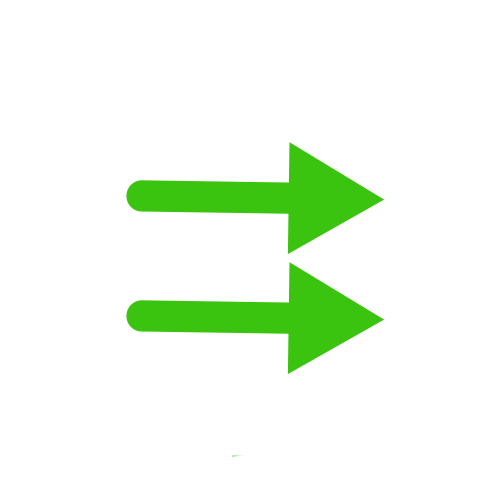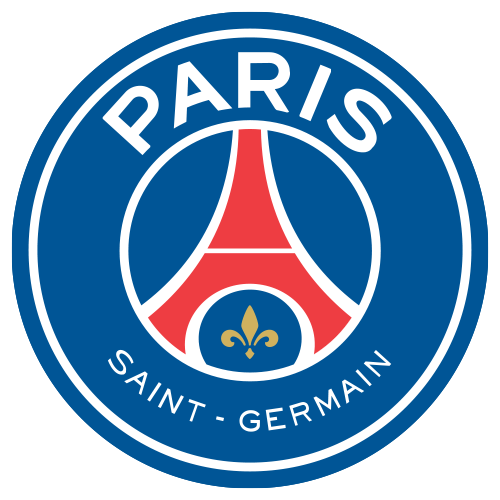 Sporting CP: A
PSG: A-
Ugarte signed for Sporting for €6.5m (for half of his economic rights) in 2021, and he's gone on to repay that tenfold. The club did what they do best, which is to sign a young player and move him on a few years later for a massive profit. He had a €60m release clause, so they got what they wanted.
A tough defensive midfielder who impressed for Uruguay at the World Cup, Ugarte is exactly what PSG need. A ball winner who can hold on to possession and pick a pass, he has plenty of potential to develop. The French champions may have overpaid, but he's an exciting talent.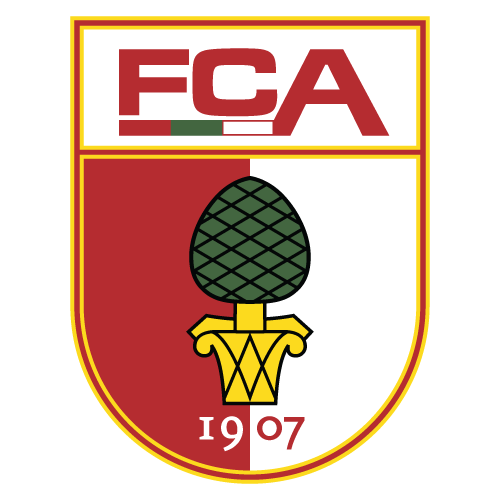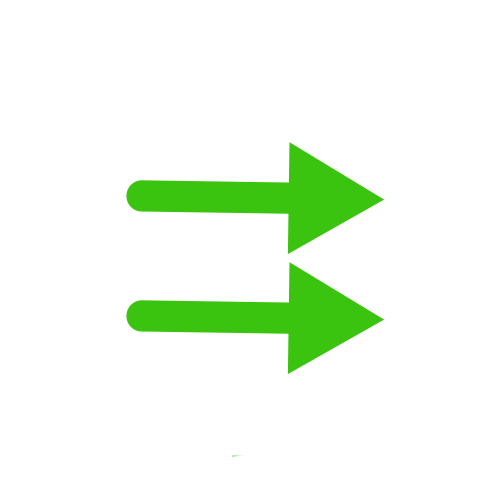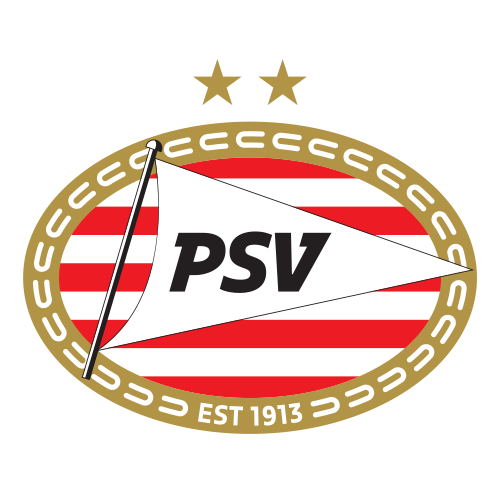 FC Augsburg: C
PSV Eindhoven: B
This was a bad move by Augsburg, who landed Pepi for €16m in January 2022 and, when he didn't impress, then sent him on loan to FC Groningen where he scored 13 goals in 31 appearances in all competitions last season. They took a gamble and had to let him go for less.
For PSV, the gamble is still there. But the USMNT striker has already shown he can score in the Eredivisie and at 20 years old has time on his side. It's not a huge fee, so they they aren't taking too much of a risk.
July 6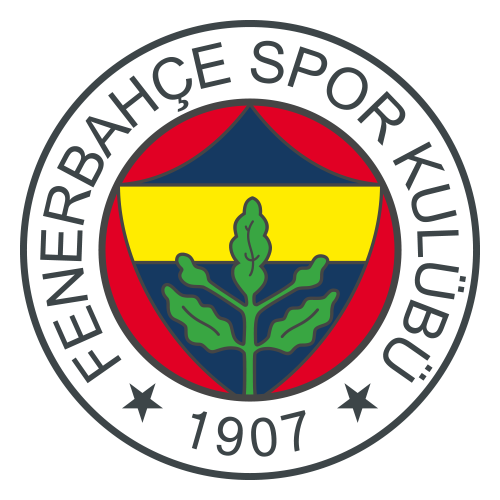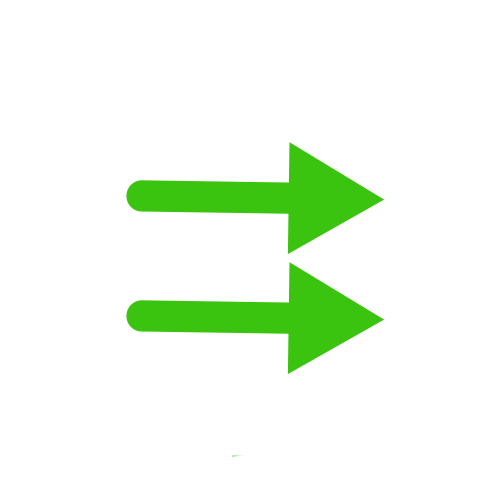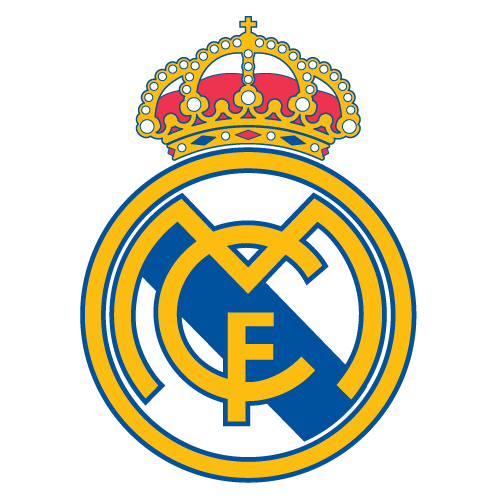 Fenerbahce: D
Real Madrid: B+
You don't let one of the best young players to come through the academy leave for such a low fee. The fact it was a release clause suggests that the Turkish side didn't consider that big clubs might come in for him so soon. Big mistake.
A possible generational talent, if you believe the hype. It will be a steep learning curve for the 18-year-old midfielder, but Guler seems to be worth the trouble. It's not a massive outlay, and the rewards for Madrid could be huge if he delivers on his potential.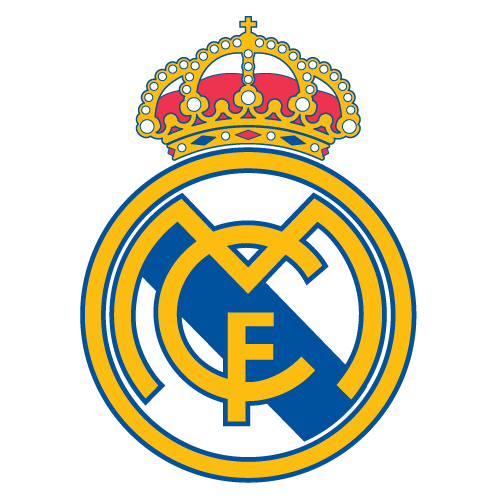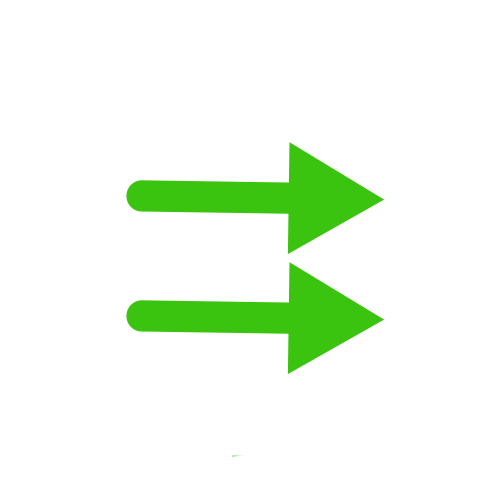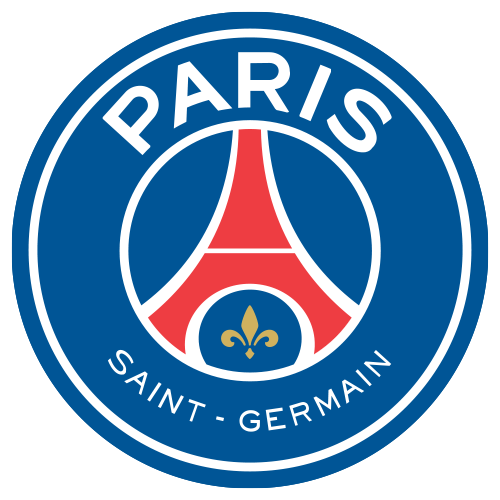 Real Madrid: D+
PSG: A
Once considered the future of Real Madrid, Asensio's stock has dropped in recent years and he decided to leave in search of more regular first-team football. But he still played 51 times last season, scoring 12 times, so will be missed. And Madrid shouldn't allow a player of his class to leave for nothing.
Another great move for PSG as they took advantage of his contract situation to snap the 27-year-old up for free. He's not a replacement for Lionel Messi, but will contribute plenty to the cause and is still yet to reach his full potential.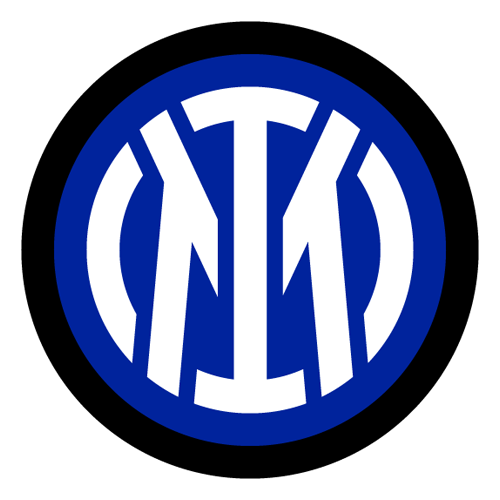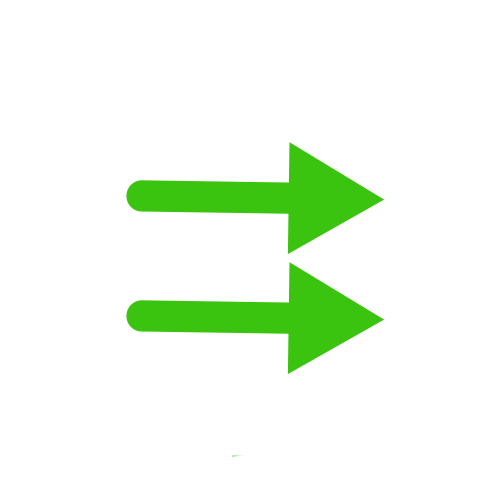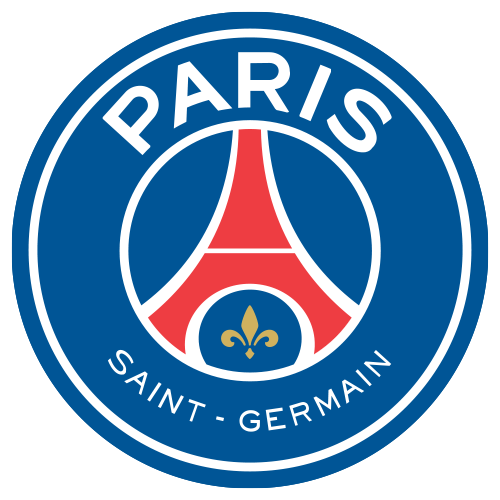 Inter Milan: D
PSG: A-
Inter didn't want him to leave and they don't get a transfer fee to ease their financial issues, so it's a bad grade given they spent around €20m bringing him in from Sampdoria in 2017. The only thing in their favour is that he suffered with injuries last season.
Gosh PSG are good at landing players on free transfers. Skriniar is a fine defender and will add some great depth if he can stay fit.
Pulisic reveals pride in Italian roots after AC Milan transfer
Christian Pulisic opens up about how proud his grandmother would have been of him after signing for AC Milan.
July 5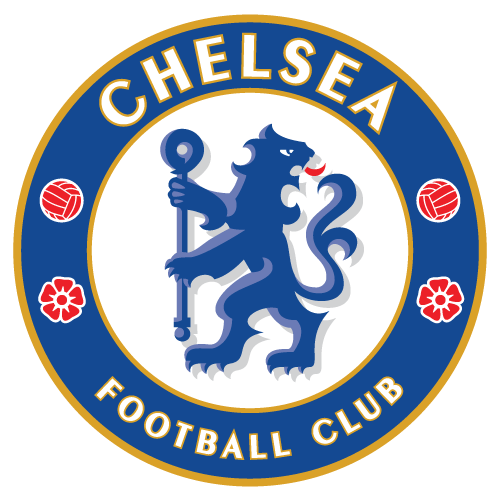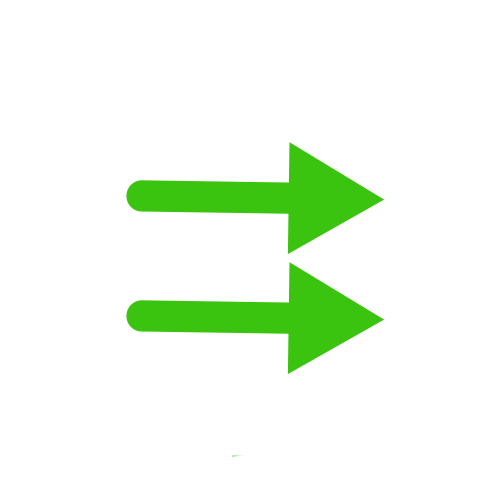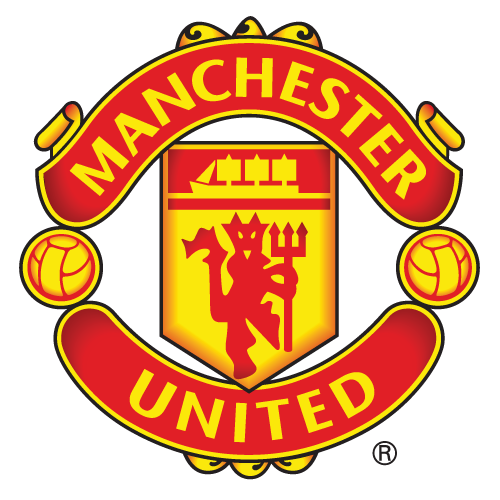 Chelsea: B
Man United: A
Chelsea wanted at least £70m, so they have compromised in order to get a deal done and help balance the books, but £55m is still a large amount for a player whose contract expires in a year. Still, he joined Chelsea as a six-year-old so this departure will hurt.
A great move for United as the England international's versatility will boost their attack no end. At 24, Mount has the quality to add depth and can provide rotation options alongside Christian Eriksen and Bruno Fernandes in midfield.
July 3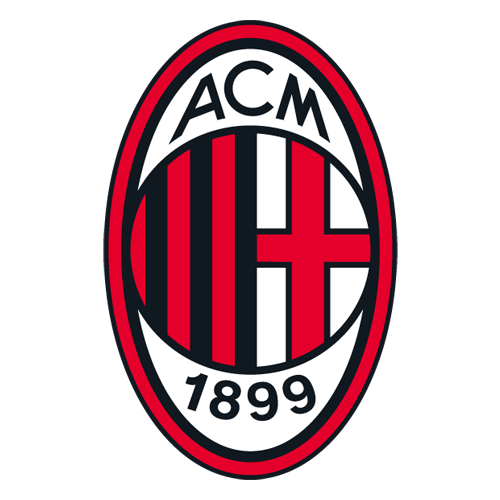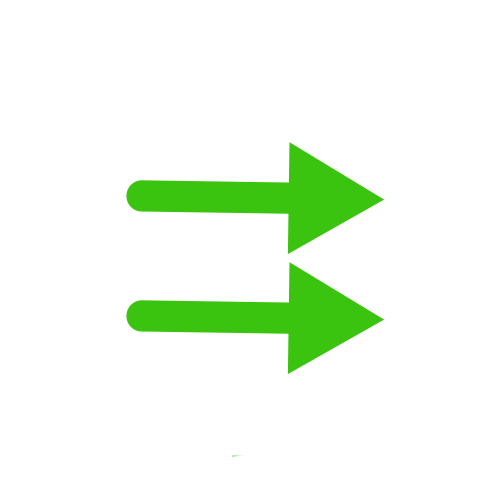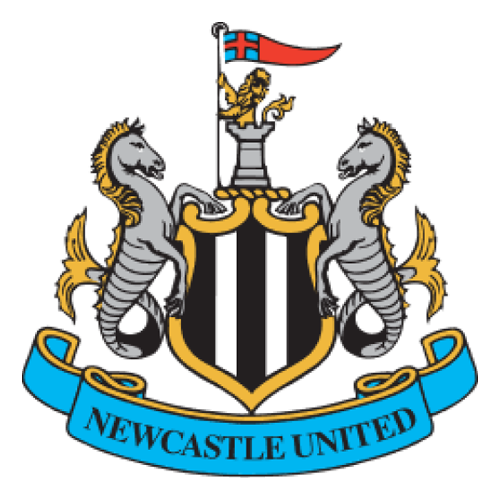 AC Milan: C+
Newcastle: A
For an initial outlay of €25m in signing him from Brescia in 2021, Milan have made a huge profit in moving on the 23-year-old. It feels slightly odd as he seemed destined to become a club legend and the fans are upset, but money talks.
Newcastle have landed themselves one of the top young midfielders in Europe. Tonali has plenty of time to develop and will relish playing in the Premier League. A statement signing to kick off the new season!
July 2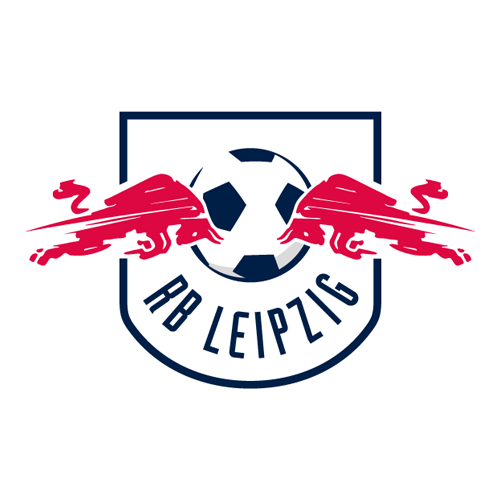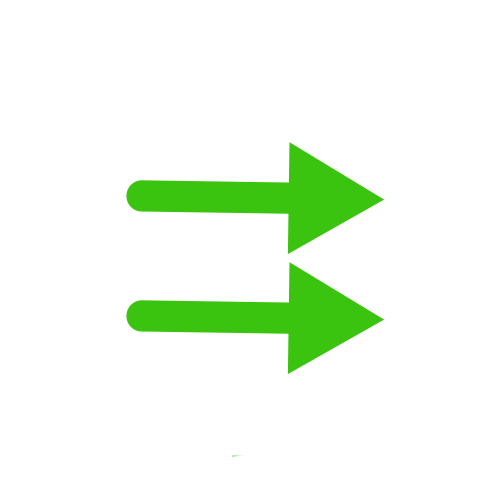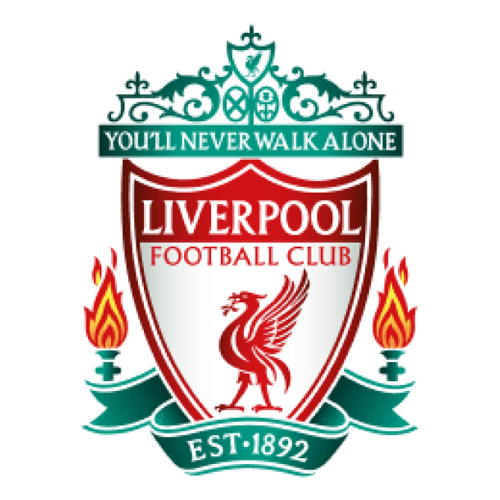 RB Leipzig: A
Liverpool: A-
Leipzig continue to own the transfer market as they signed Szoboszlai for €20m in 2020 and have made a huge profit. They will miss him, but you get the feeling that they have another youngster ready to step in.
Liverpool paid the Hungary captain's release clause and it is a lot of money. But he's capable of playing in a number of positions across the forward line, is 22 years old, and is a set-piece specialist. If he can steer clear of injury then he will improve the side a lot.
How Jude Bellingham makes Real Madrid 'play more comfortable'
Real Madrid manager Carlo Ancelotti speaks on Jude Bellingham's LaLiga debut and Éder Militão's injury as Los Blancos win at Athletic Bilbao.
July 1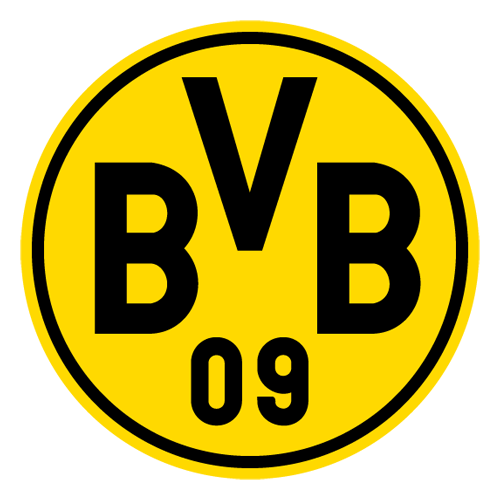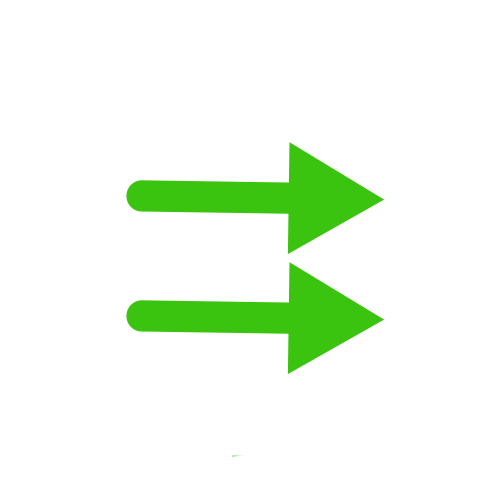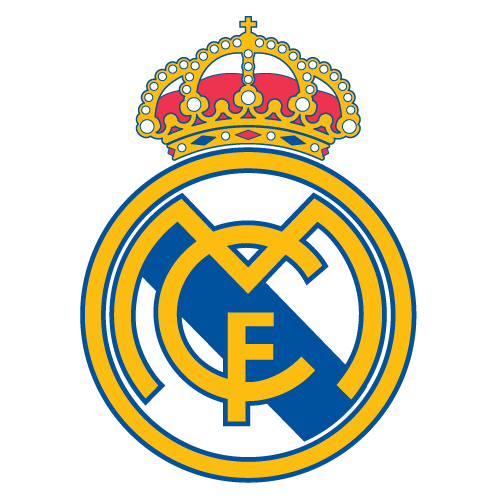 Dortmund: C+
Real Madrid: A+
OK, Dortmund signed him for €30m and have made a huge profit in three years as he has become one of the best midfielders around. But the fee still seems on the small side for a 19-year-old with such potential. A 30% add-on clause makes the total outlay only €134m, which puts him fifth in the all-time list. Dortmund surely could have got at least a baseline fee of around €120m, with add-ons up to €150m.
A wonderful deal for Madrid, who beat out Man City, Liverpool and every other top club in Europe. Their midfield is set up for the next decade, and they've landed a generational talent who will surely become a world star in LaLiga.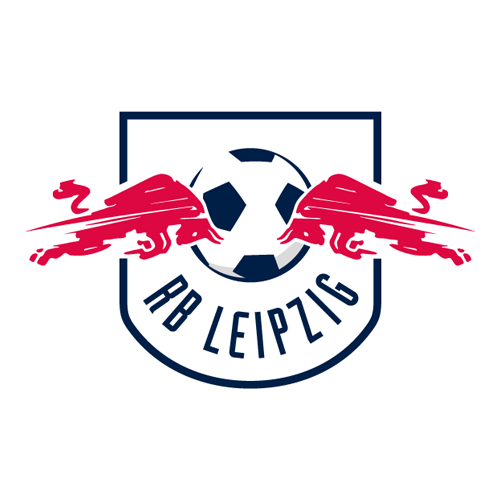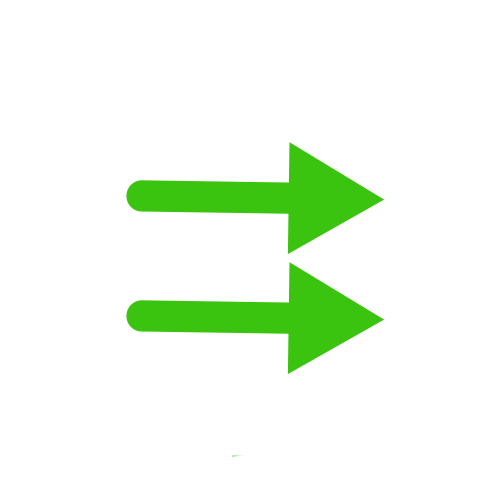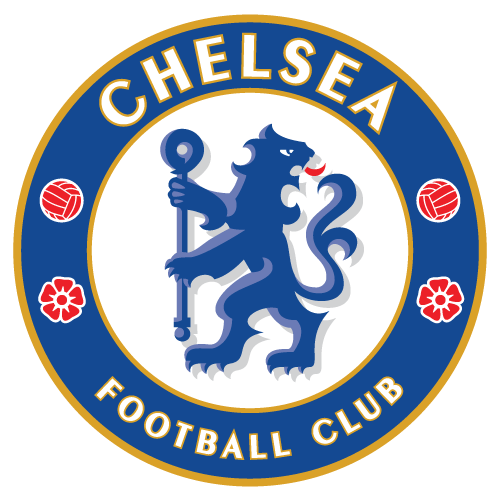 RB Leipzig: B+
Chelsea: A-
Leipzig did what they do best: sign a player for a cheap fee and move them on for a huge profit. Nkunku reportedly had a release clause in his contract, so that's the fee Leipzig got. But they signed him for a mere €13m from PSG in 2019 and turned him into a superstar.
Nkunku is not the No. 9 striker that Chelsea sorely need, but he is a fine operator up front who can fill a number of positions. His 23 goals in 36 games last season show he can hit the back of the net and he's a more than capable replacement for Kai Havertz if he departs for Arsenal. Though this deal was agreed on as early as last September.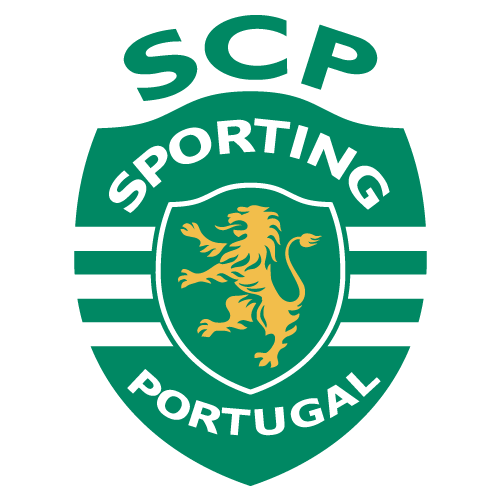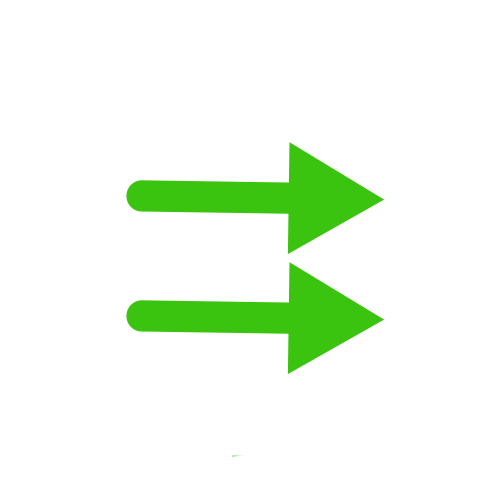 PEDRO PORRO
€45m (£39.5m, $48.7m)
Sporting CP: A
Tottenham: B+
Sporting triggered Porro's release clause of €8.5m after a two-year loan from Man City last summer and have now made a huge profit, as they held out for his new release clause of €45m. It's classic good business from one of the best clubs in the transfer market.
Tottenham have spent big to sign the 23-year-old right-wing-back, having had him on loan since January, but a bit more forward planning could have seen them avoid such a big outlay. Still, he impressed as the season wore on and he should do well under Ange Postecoglou.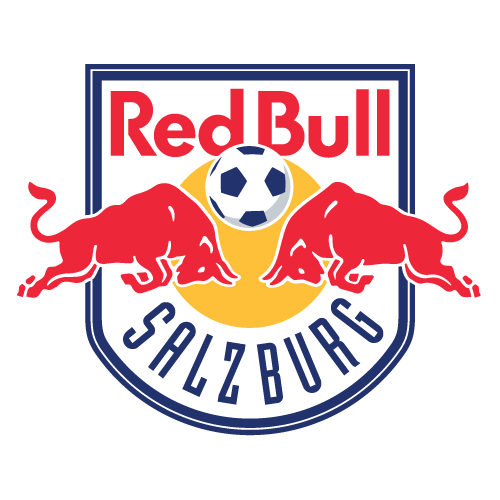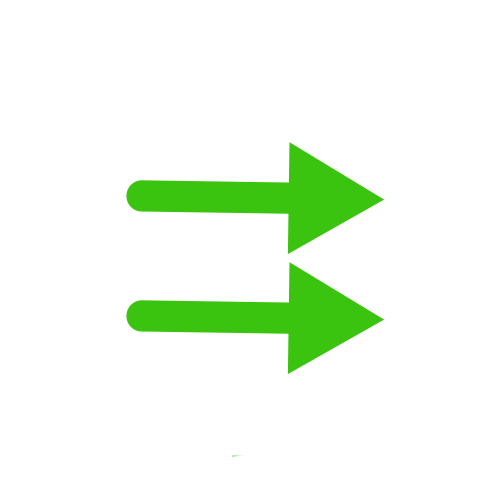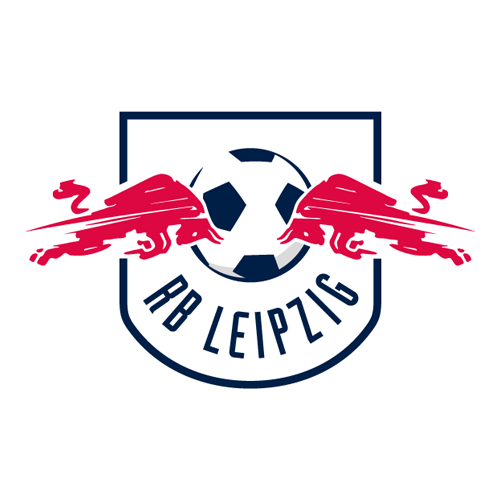 FC Salzburg: B
RB Leipzig: A-
Salzburg are a feeder club; they sign young talent, then move them to Leipzig for a bigger fee when they impress. Sesko's 18 goals in 41 games have shown what the teenage striker is capable of and he has the potential to go far.
Leipzig ensured they had this deal wrapped up last year, as Man United and others were sniffing around. It's a good move and the 20-year-old should settle well given the similarities between the two clubs.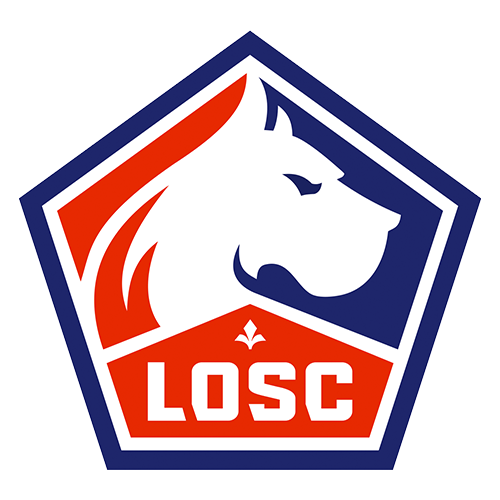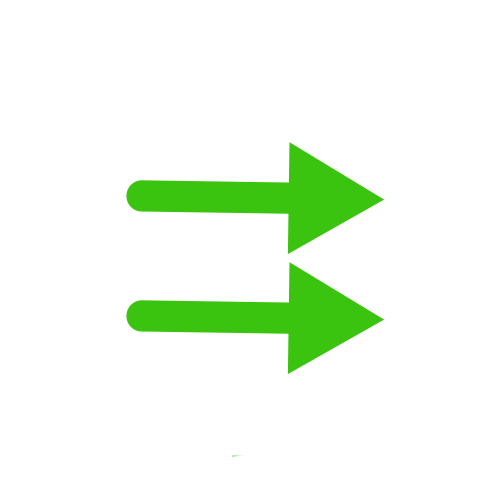 Lille: B
Juventus: B-
Weah joined Lille from Paris Saint-Germain for €10m in June 2019 and contributed eight goals and eight assists in 107 games. Not a stellar record, but at least they made a minor profit on the deal.
There will be high expectations in Italy for the United States winger, who is a son of AC Milan legend George Weah. But he's unlikely to have the same impact as Angel Di Maria, the man he is replacing.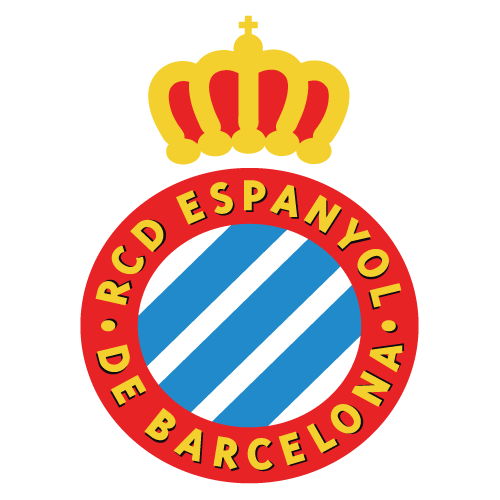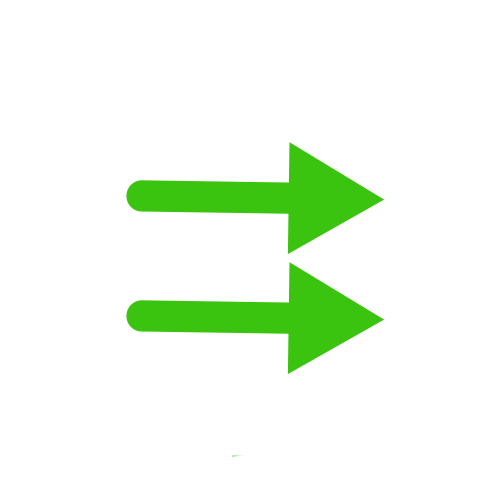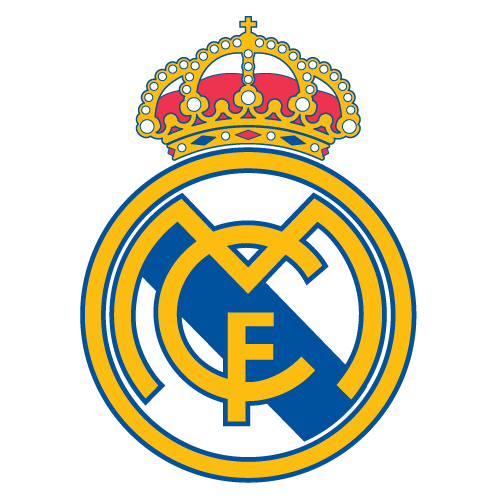 Espanyol: D-
Real Madrid: A
For some reason Espanyol included a clause in Joselu's contract that allowed him to move on loan to another club if they were relegated. Then they were relegated. Now they've lost their top scorer and have no transfer fee to compensate for his departure.
The 33-year-old striker played for Real Madrid Castilla from 2010 to 2012, so this is a dream move for him. Having scored 16 times in LaLiga last season, he will help fill the void left by the departures of Mariano and Karim Benzema without any financial outlay. A great deal for a man in form, and Madrid have an option to make it permanent.
Al Ittihad: A+
Wow. Nobody expected the 35-year-old Benzema to leave Real Madrid on a free transfer and head to Saudi Arabia. But money talks, and his two-year deal worth €400m was clearly a major factor. Cristiano Ronaldo moving to the league at 37 was one thing, but Benzema is the Ballon d'Or holder. This is huge!
Al Ittihad: A-
With wages around the €100m-a-year range, it's easy to see why Kante chose to move to Saudi Arabia. The 32-year-old's career has been blighted by injury in recent years and he hasn't been the force he once was in midfield, so the club aren't getting a player in his prime. Chelsea offered him a new deal, but Al Ittihad's money made the difference. You just have to wonder what one of the most down to earth people on the planet is going to spend it on.
Why it made sense for Gundogan to leave Man City for Barcelona
Julien Laurens and Nedum Onuoha discuss Ilkay Gundogan's decision to join Barcelona on a free transfer.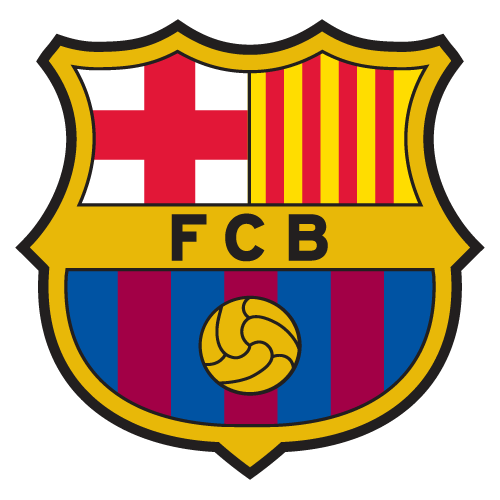 Barcelona: A
Man City are foolish to let Gundogan, their captain and leader, leave for nothing. Just look at the impact he had from midfield, scoring crucial goals in the final weeks of the season to help them win the treble. Barcelona need goals and experience from the centre of the pitch, and right now there are few better players in that position in world football. Yes, he's 32, but the Germany international will have a big impact in LaLiga over the next few years and will strengthen the Barca dressing room too.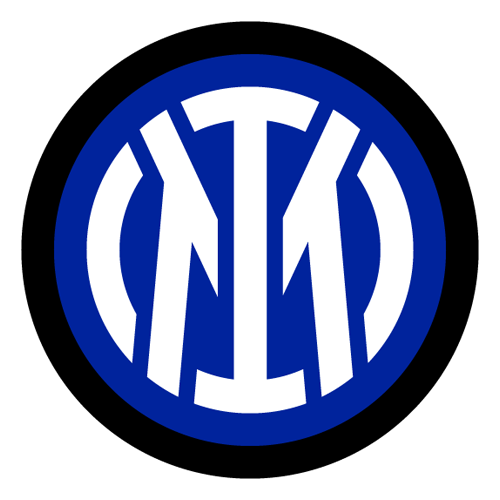 Inter Milan: B+
Poor from Gladbach to let one of their top stars depart for nothing, but Inter snapped him up, and they should be pleased. The 25-year-old has scored 44 goals and registered 29 assists in 134 appearances, so he knows how to make an impact in the final third, and his versatility will come in handy for sure.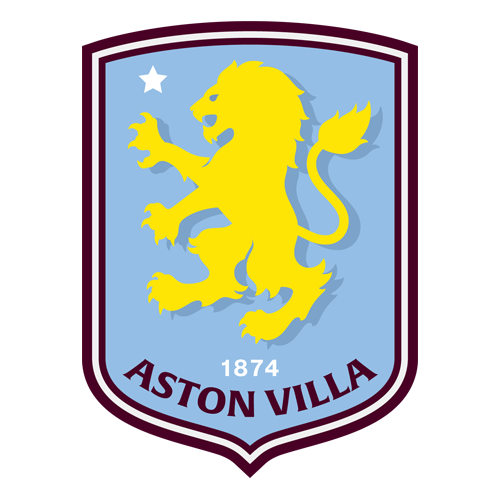 Aston Villa: B+
Given the number of top clubs linked with the Belgium international as soon as Leicester went down, Villa have done very well to snap him up. At 26, Tielemans still has some development potential and was one of Leicester's best players before he struggled this season. Villa are a good club for him to continue his career.
June 30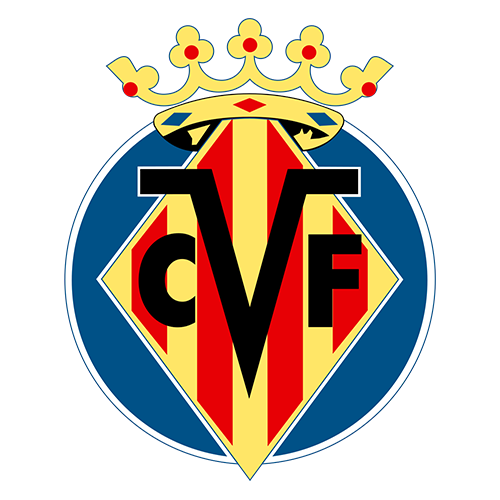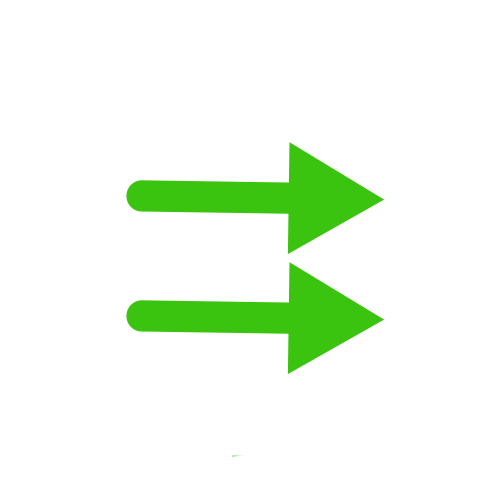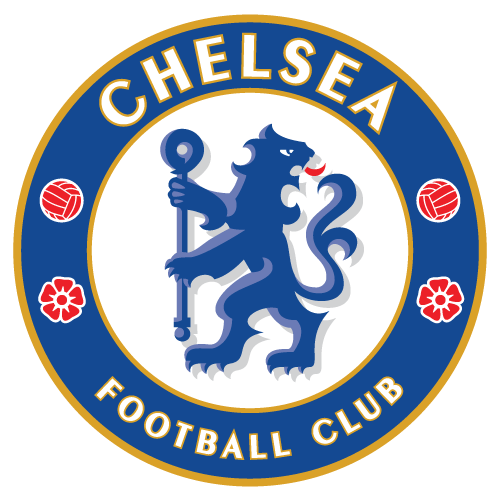 Villarreal: A-
Chelsea: B+
With 12 goals from 26 games in his breakthrough season in LaLiga, Jackson has quickly risen to prominence. Villarreal can be pleased with the fee for the 22-year-old Senegal international and can use it to rebuild.
Chelsea have been looking for a No. 9 striker, and now they have one who can hold up the ball and run in behind defenders. He is still learning the game, so don't expect fireworks immediately, but the Blues are used to gambling on potential.
June 28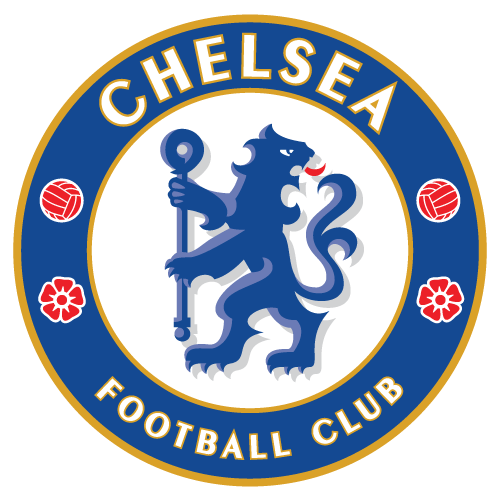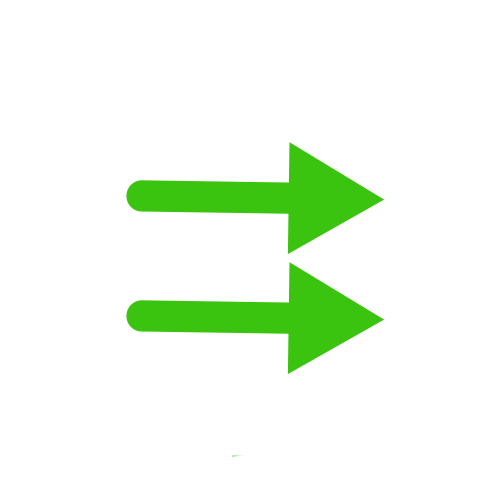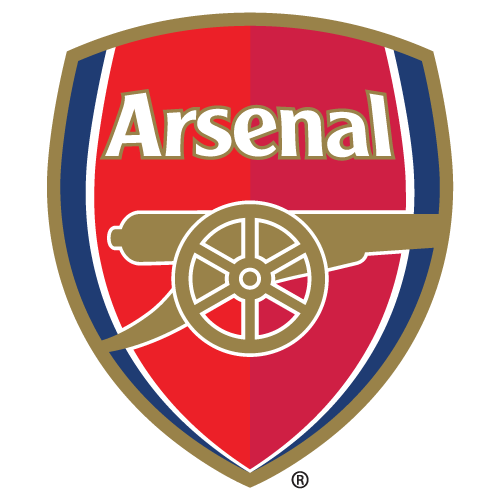 Chelsea: A-
Arsenal: B
Chelsea have all but made their money back on the fee they paid Leverkusen to sign Havertz in 2020. That's pretty good business considering they have already signed his replacement in Christopher Nkunku for €60m.
This one is tough. On the face of it, Arsenal's need for a player like Havertz isn't clear. He's not really a striker, and the Gunners have plenty of quality attacking midfielders already. But coach Mikel Arteta clearly has a plan, and the Germany international's versatility will help. Still, it's an awful lot of money (plus another £5m in add-ons) to spend on a guy with just 32 goals in 139 games.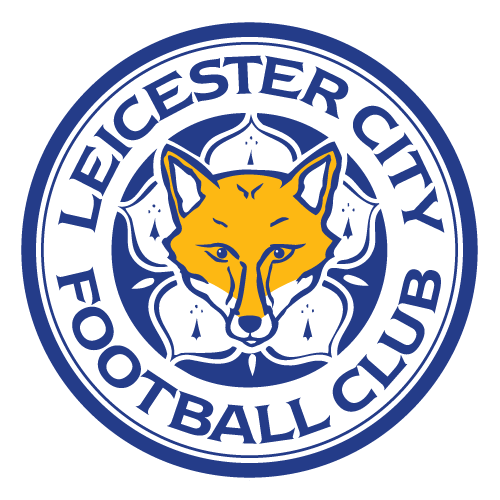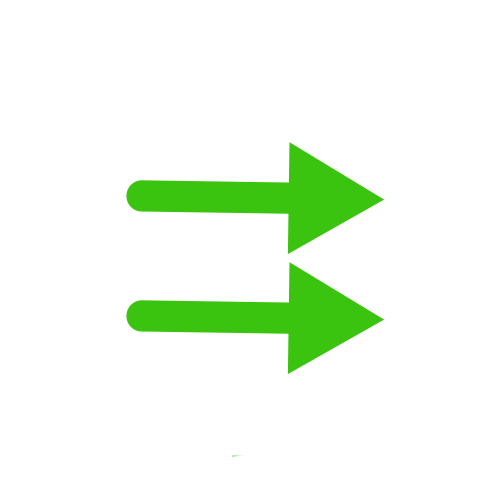 Leicester: B
Tottenham: A-
His 10 goals and nine assists from 30 games last season, despite Leicester's relegation, marked him out as one of the best attacking midfielders in the Premier League. But Leicester could have picked up an extra £10m if they'd let him join Newcastle a year ago.
It's a fair transfer fee for the 26-year-old England international, who can offer a lot going forward. His style of play should be a good fit under manager Ange Postecoglou, and he can hit the ground running.
June 27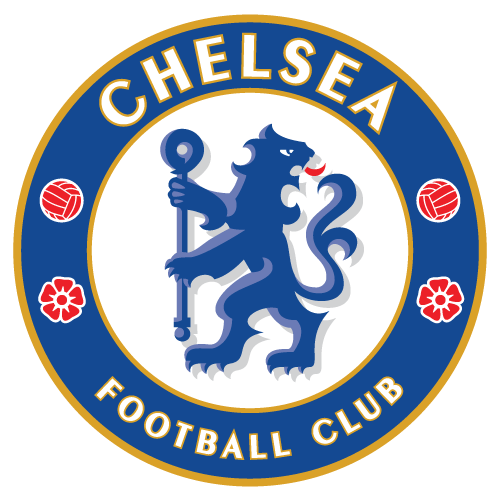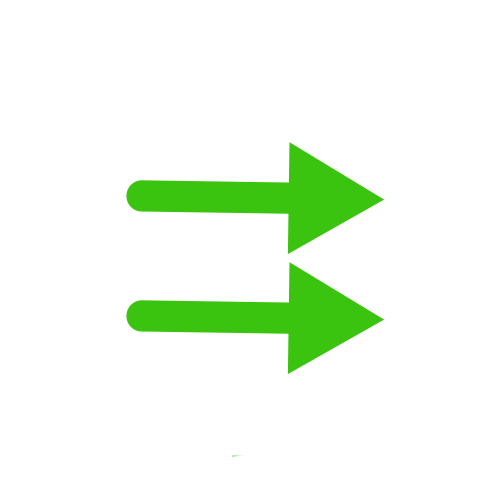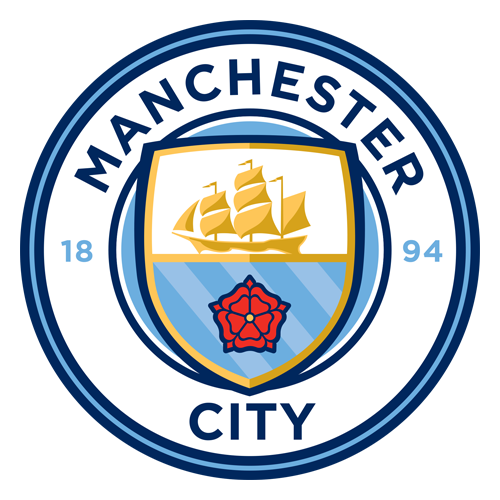 Chelsea: C-
Man City: A
Chelsea were forced to accept a lower fee in order to get the deal done by June 30 and therefore make it count towards the first full tax year and help comply with UEFA's Financial Fair Play rules. Otherwise they'd have held out for £35m or more. The Blues have lost a quality player on the cheap.
City have done well to snap him up for £25m, with another £5m possible in add-ons. The Croatia international is experienced, at 29, and has the quality to bolster Pep Guardiola's squad depth. A solid replacement for Gundogan.
June 25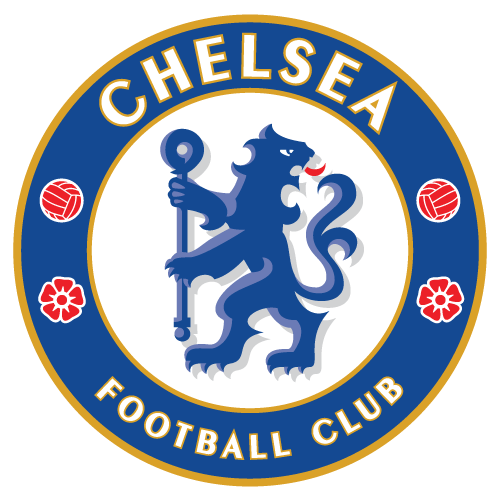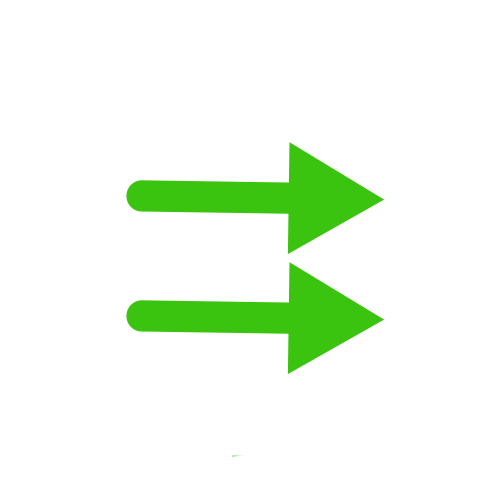 Chelsea: D+
Al Hilal: B+
Chelsea spent £32m to sign the Senegal international from Napoli last summer, and it didn't work out. The 32-year-old was brought in as a replacement for Antonio Rudiger but struggled as the Blues suffered their worst season since 1994. They had to take a massive loss to move him on and were lucky to find a Saudi suitor.
Koulibaly will be a class addition to the backline and should have no trouble dealing with the quality of opposition he'll face on a weekly basis, but you can't help feeling that Al Hilal could have spent their money elsewhere. He's not going to sell many tickets but should help them keep clean sheets.
June 23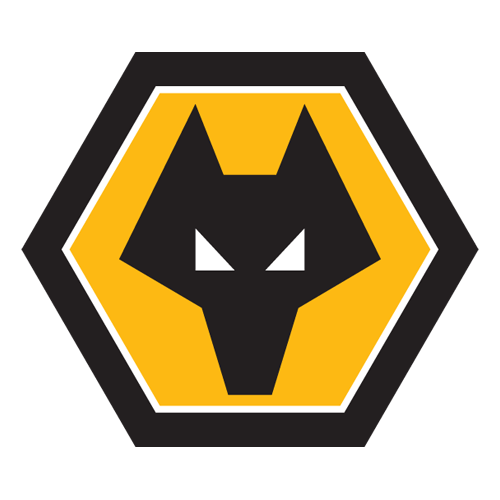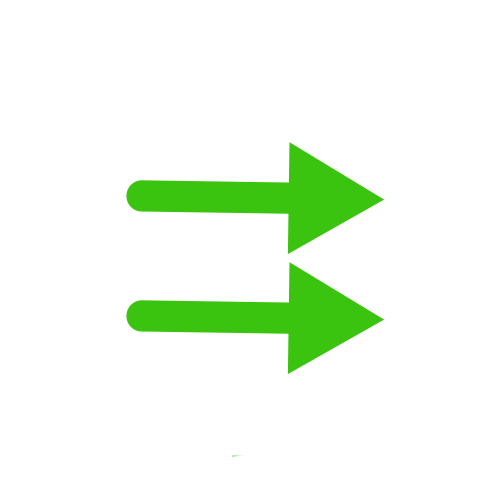 Wolves: A+
Al Hilal: A
Given that it was clear Neves was going to depart, Wolves did incredible business by persuading the Saudi club to shell out £47m. There's no chance any club in Europe (especially not Barcelona, who were most linked) would have paid even half that.
At 26, Neves represents a different age of player to be tempted by the Saudi millions. It's not quite a coup of the level of Bernardo Silva (if a club manages to pull that off) but the Portugal international is a quality player and is young enough to run the show for years.
Robson: Mac Allister can do everything in Liverpool's midfield
Stewart Robson explains why Alexis Mac Allister's move to Liverpool is a win for all involved.
June 14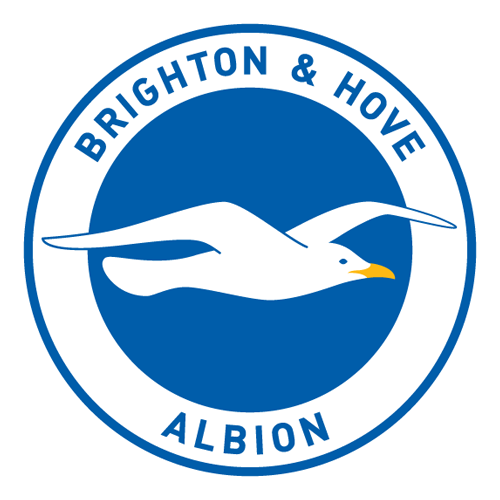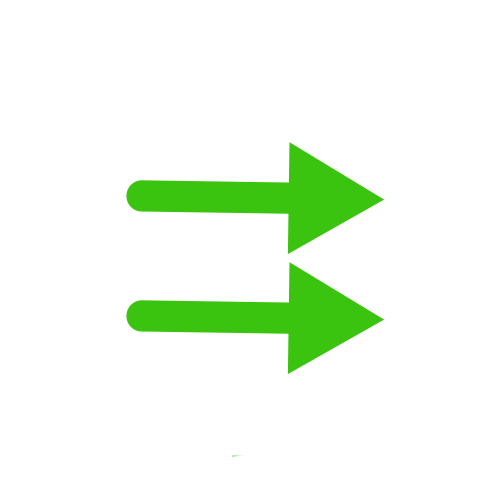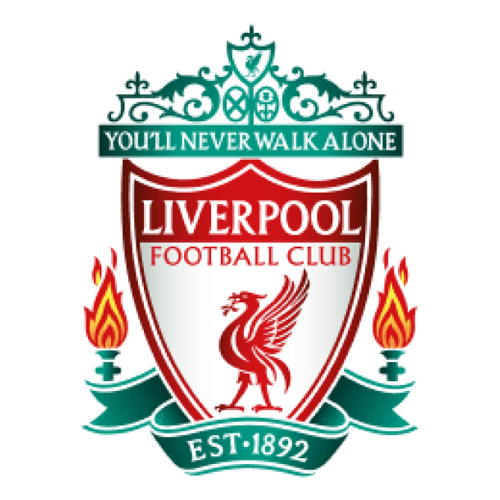 Brighton: C-
Liverpool: B+
If you believed a lot of the reports after the World Cup, Brighton weren't going to let the Argentina midfielder depart for less than £80m. However, it appears he had a release clause in his contract. Though Brighton may net another £20m in add-ons, it's a very cheap way to lose one of their best players.
Liverpool have netted themselves a bargain and can rebuild their midfield with Mac Allister. The 24-year-old was one of the best midfielders in the Premier League last season and should bring a lot to Jurgen Klopp's side with his passing, creativity and pressing.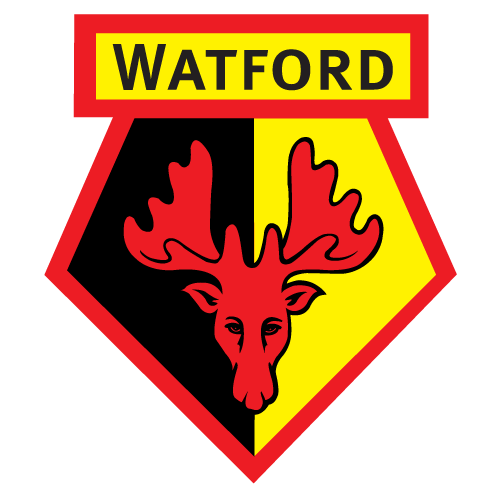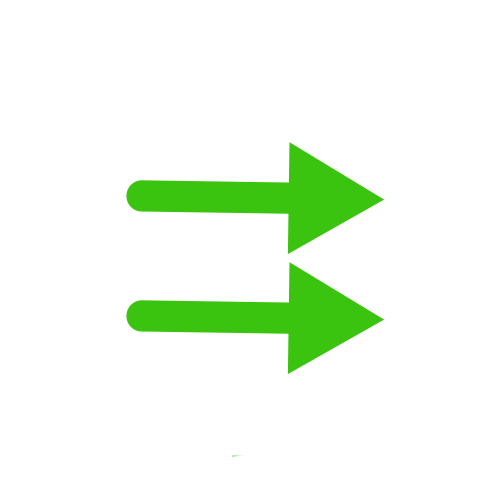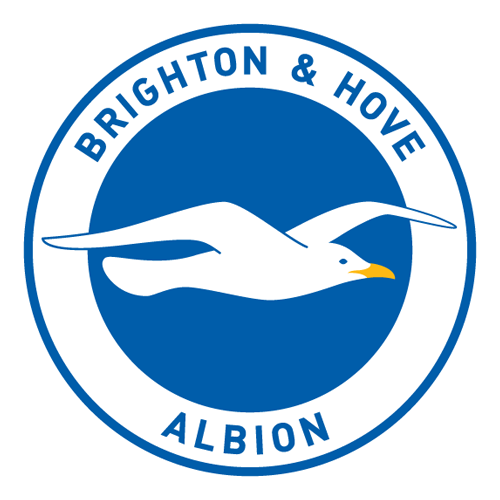 Watford: B-
Brighton: B
The Brazilian forward scored 11 goals in 35 Championship games last season, but it wasn't enough to help Watford to promotion. Could the club have held out for more money from a side like Newcastle? Possibly. But Watford needed to let him go.
Brighton are transfer market gurus, so when they make a move it usually works out. This time, though, they have splashed out a club-record fee. The 21-year-old is certainly an exciting prospect and his transfer could be worth twice that amount in a couple of years if he succeeds on the south coast.