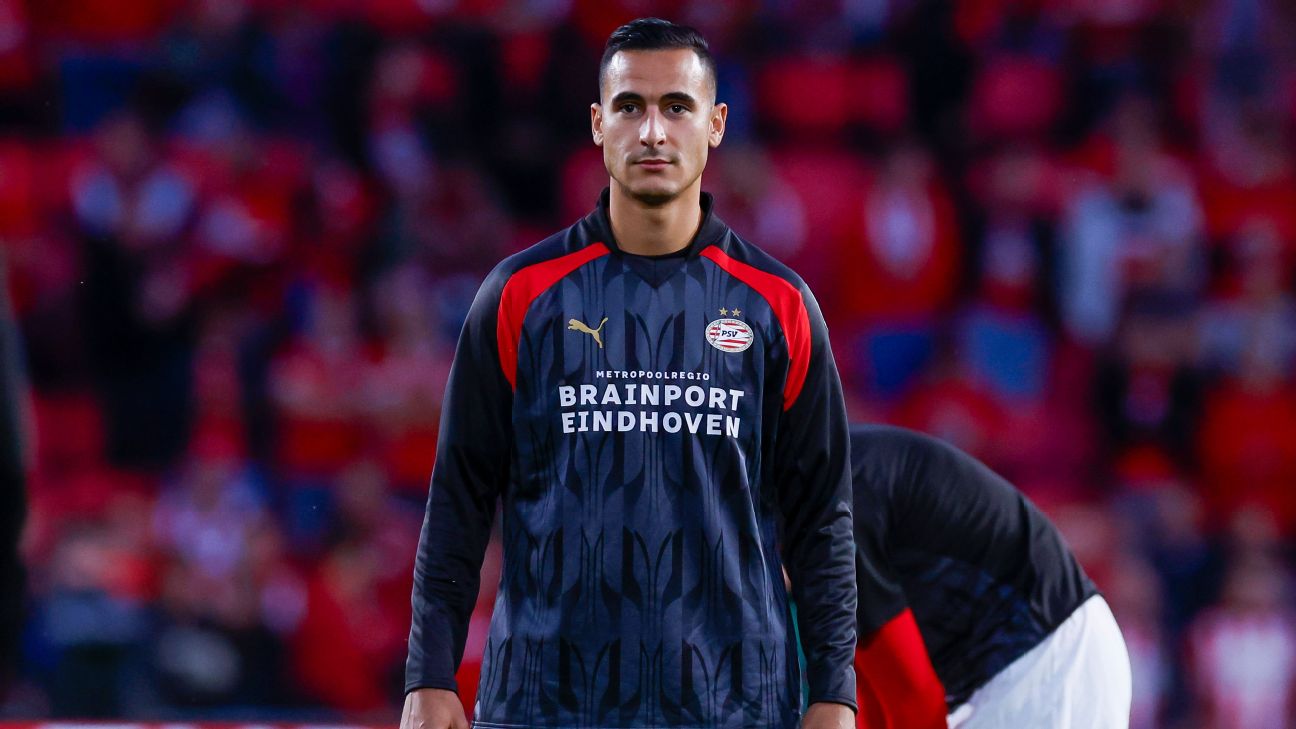 Forward Anwar El Ghazi was suspended by Mainz on Tuesday for a social media post about the Israel-Hamas war that the Bundesliga club felt was "unacceptable."
El Ghazi, who joined Mainz in September, has since deleted the post.
Hamas fighters killed more than 1,400 Israelis on Oct. 7 in the deadliest Palestinian militant attack in Israel's history. Israel responded with intensive air strikes that have killed more than 3,000 Palestinians.
"Mainz 05 respects that there are different perspectives on the complex Middle East conflict that has been going on for decades," the club said in a statement posted on X, formerly Twitter.
"However, the club clearly distances itself from the content of the post as it does not reflect the values ​​of our club."
The club did not provide further details about what El Ghazi had written in the deleted post.
Former Aston Villa winger El Ghazi, who was born in the Netherlands, wrote in a separate post on X on Thursday that he had "received some negative messages around my social media posts."
"I want to make clear that I'm standing for peace above everything," the 28-year-old said. He also called for "more empathy, deepening our knowledge about the history of this conflict."
Mainz are 17th and second to last in the Bundesliga with two points after seven matches.