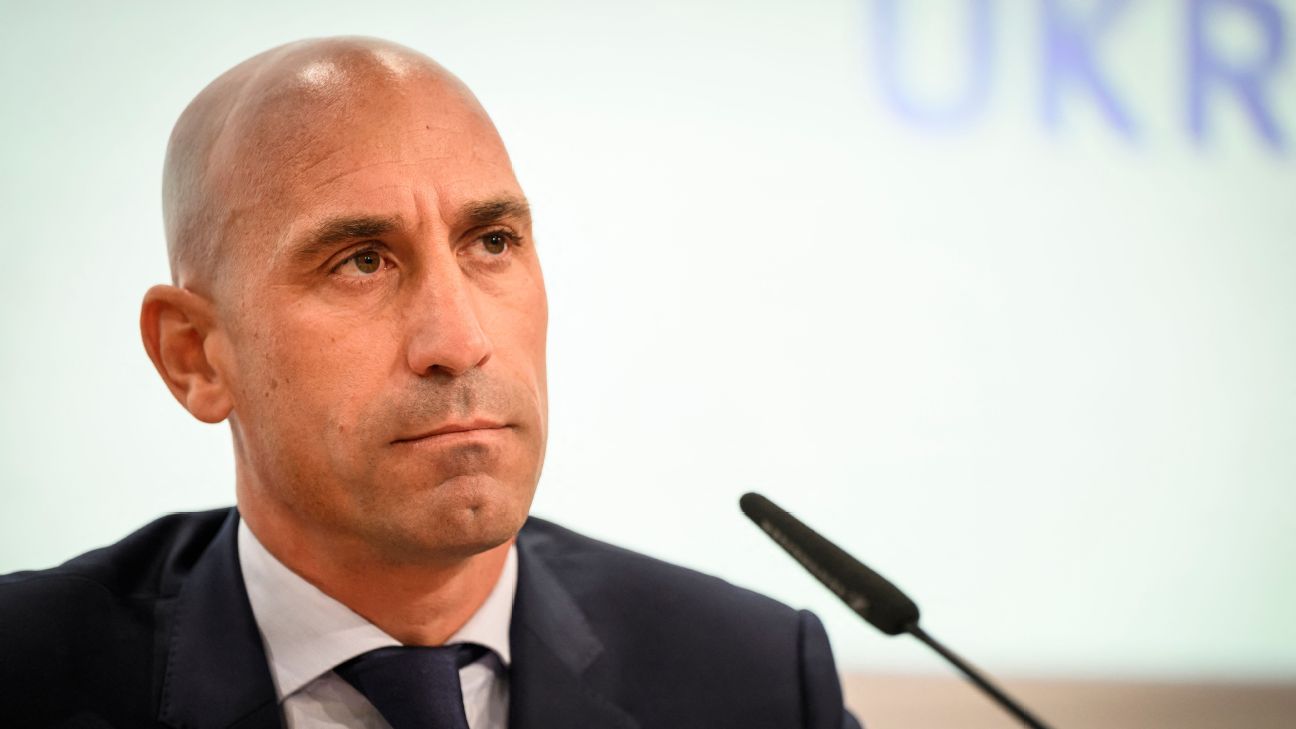 Former Spanish Football Federation (RFEF) president Luis Rubiales remained defiant over his controversial kiss on forward Jenni Hermoso, describing it as an "anecdote" in a court hearing on Wednesday, Spanish news agency EFE reported.
Spanish state prosecutors have accused Rubiales of sexual assault and coercion for kissing Hermoso on the lips without her consent during the awards ceremony after the Women's World Cup final in August.
Rubiales testified before a judge in Madrid that the kiss was consensual.
"How am I not going to respect her if I asked her before [the kiss]," Rubiales said as reported by EFE.
"And she left [the podium] laughing and slapping me twice on the side."
Prosecutors presented a case against Rubiales to Spain's National Court in Madrid two days after Hermoso formally accused him of sexual assault.
Hermoso has denied the kiss was consensual in statements issued by her and her players' union.
Three Spain players, including two-time Ballon d'Or winner Alexia Putellas, testified on Monday as witnesses.
"There is nothing authorized or unauthorized, they are behaviours," Rubiales said when asked about the RFEF's anti-harassment protocol, and insisted that it was a "totally extraordinary celebration."
He added: "It's like when you win the lottery, the war in Ukraine ends or you win a World Cup."
Rubiales, who eventually resigned from his post after widespread condemnation, stated that members of the federation advised him to publicly explain what happened and told him that "it would be fantastic" if Hermoso appeared with him.
"I told her [Hermoso], 'listen, my daughters are here, they are suffering. We can end this now.'"
Rubiales claimed that former Spain coach Jorge Vilda decided to go to Hermoso's brother to talk to her after the kiss at the World Cup in Australia, because "he is a reasonable guy."
"I didn't even know that the brother was coming on the plane," Rubiales said. "I found out later because Jorge Vilda, who was sitting behind me, told me, 'I came from talking to Jenni's brother, who is a reasonable guy and such, and he is going to talk to her.'
"What we wanted was to cut it and not create a problem that was created from something that was an anecdote and that, surely in terms of decorum and so on, was not appropriate but there was nothing more."
Two federation officials and Vilda, who was replaced not long after winning the World Cup, have been added to the investigation.