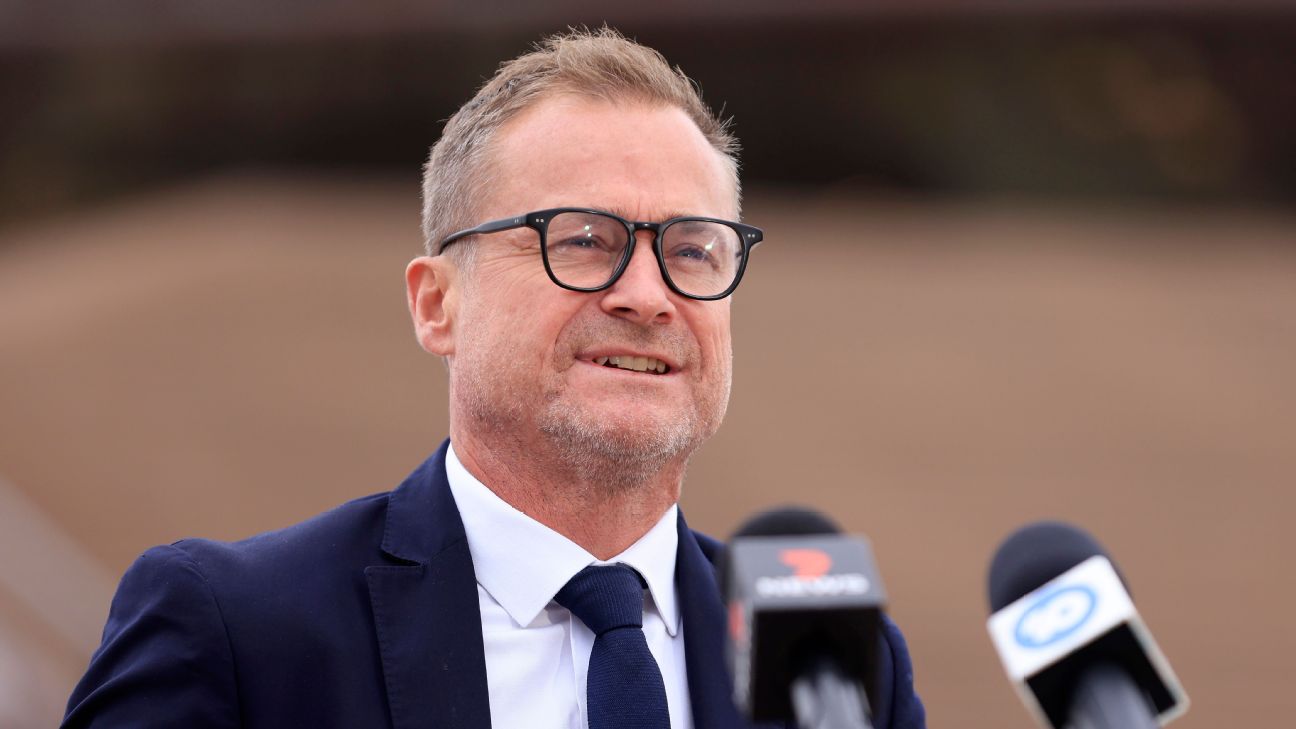 Australian Professional Leagues chief executive Danny Townsend has departed with immediate effect to take up a role in the Middle East.
Townsend, the former Sydney FC chief executive who was involved in unbundling the A-League competitions from Football Australia, formally joined the APL as CEO in December 2021.
His tenure was headlined by last December's controversial and unpopular decision to sell Grand Final hosting rights to New South Wales, which was reversed in favour of a 'Unite Round' this week.
– ESPNfootytips: Set up your A-League Men tipping competition
– View the full A-League fixture: Men's | Women's
– Listen now: The National Curriculum | The Far Post
But it also included guiding the leagues through the COVID-19 pandemic, signing a new collective bargaining agreement, and securing the five-year broadcast deal with Paramount.
Under Townsend's leadership, the league also secured investment from Silver Lake.
The W-League was rebranded A-League Women with Wellington, Western United and Central Coast added to the competition, which has expanded to home and away.
The leagues have since started the process for expansion in Auckland and Canberra in 2024-25.
"The APL has undergone extraordinary growth in just a two-and-a-half-year period under Danny's leadership, and we thank him for his service to football in Australia and New Zealand, both as CEO of the APL and before that as CEO of Sydney FC," Stephen Conroy, independent chairman of APL, said in a statement.
Townsend won't be directly replaced as CEO, with commissioner Nick Garcia and digital boss James Rushton to lead the APL, reporting to the board and independent chair Conroy.
"We've made incredible progress over the last three years, and I am extremely proud of what we have achieved as independent leagues," Townsend said in a statement.
"I will always feel privileged to have had this opportunity to serve the game I love.
"I very much look forward to seeing it continue to grow at pace."